QSDS 2016 Teachers
Clare Murray Adams
Southington, OH
Clare Murray Adams is a retired Professor of Art and former Chair of the Visual Art Department at Malone University in Canton, Ohio. She received a BFA from Kent State University and an MFA from Vermont College. Over the past 35 years her artwork has been exhibited regionally and nationally in fiber and mixed media exhibits where she has often taken home honors or awards. During the past several years Clare has been fortunate to have 8 One-Person Exhibits in Ohio, Indiana, New York, South Carolina, Michigan, and California, and a solo show at FAVA in Oberlin Ohio last fall.
Earlier work was strongly rooted in quiltmaking and surface design while more recent work relies on the processes involved in mixed media collage and in encaustic painting. Clare uses found objects and clothing as vehicles for the content of her work allowing her to comment on emotional human qualities and feminist issues. Working in layers and with a variety of media enables her to work both two-dimensionally and sculpturally.
Classes:
4. Five-Day Encaustic for the Fiber Artist (Session 1)
10. Two-Day Encaustic Intensive for the Fiber Artist (Session 2)
---
Sue Benner
Dallas, Texas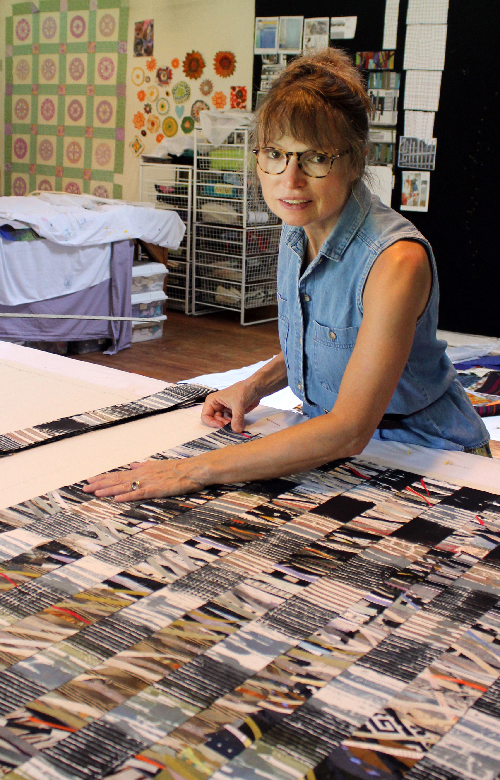 Sue Benner is recognized internationally for a body of artwork drenched in color and laced with texture created in her Dallas studio. Melding her passion for science with art, she makes richly layered textile canvases by fusing her own dyed, painted, and printed silks with found fabrics rescued from the obscurity of closets and thrift stores.
Classes:
1/7. Master Art Quilt Class (Session 1/2)
---
Betty Busby
Albuquerque, NM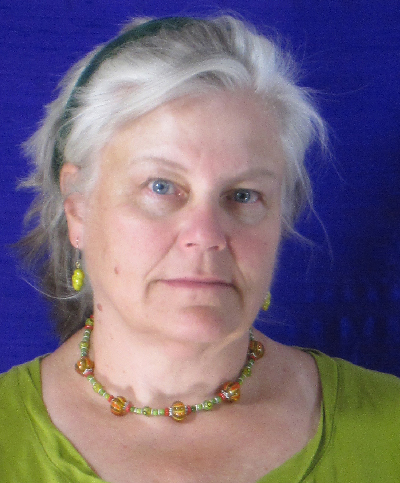 After graduating from the Rhode Island School of Design with a ceramics major, Betty Busby founded a custom ceramic tile manufacturing firm in Los Angeles. After nearly 20 years of running the firm, she sold the business in 1994 (it is still in operation to this day).
Upon relocating to New Mexico, she changed the focus of her art work to fiber, taking it full time in 2004. Her manufacturing background has lead to constant experimentation with new materials and techniques that fuel her work.
The classic fractal structures of the sub microscopic world are a constant inspiration, as are natural processes, such as oxidation, replication and growth.
Check out these videos to learn more about Betty and her work:
Class:
6. Multimedia Quilting (Session 1)
---
Sue Cavanaugh
Columbus, Ohio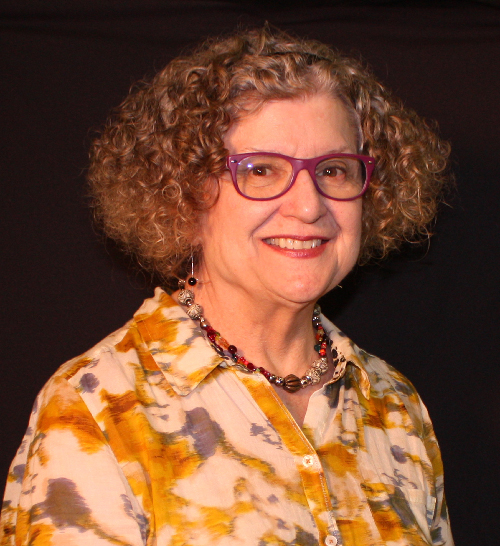 Columbus artist Sue Cavanaugh uses cloth, dye, paint, wire, and fencing to create 2-d, 3-d and installation works. Her stitch resist shibori won Best of Show at the 2008 Shibori Cut Loose exhibit at the Textile Center in Minneapolis and the Lynn Goodman Borgman Award for Surface Design at Quilt National. She's appeared on Quilting Arts TV and has had work published in The Art Quilt Collection, 1000 Artisan Textiles, Quilting Arts magazine and the Surface Design Newsletter. Today she concentrates on solo shows featuring gathering that has grown out of her experience with shibori. Her work is in the collections of the Hilton Columbus Downtown, the Ohio Arts Council and private collections throughout the U.S. She was the recipient of a GCAC Dresden residency and is represented by Muse Gallery, Columbus, and gráficas gallery, Nantucket.
Check out these videos to learn more about Sue and her work:
Link 1
Link 2
Classes:
18. Stitch Resist Shibori (Session 3)
---
Rosalie Dace
Durbin, South Africa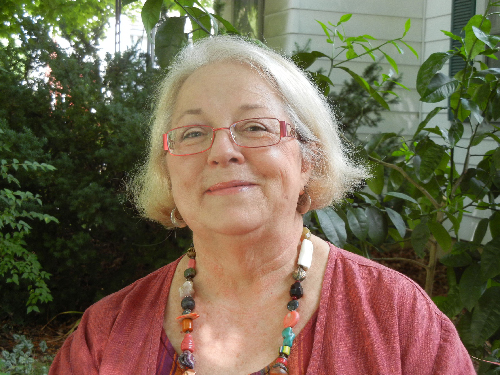 Rosalie has a background in art and education, and finds exhibiting, teaching, and judging quiltmaking combine her interests admirably.
She has taught and exhibited internationally, and was nominated for the Professional Quilter magazine's "Teacher of the Year."

Classes:
2. Dancing on a Tightrope (Session 1)
8. Dizzy Circles (Session 2)
13. Handstitching for Texture and Touch (Session 3)
19. Walking the Line (Session 4)
---
Rayna Gillman
West Orange, NJ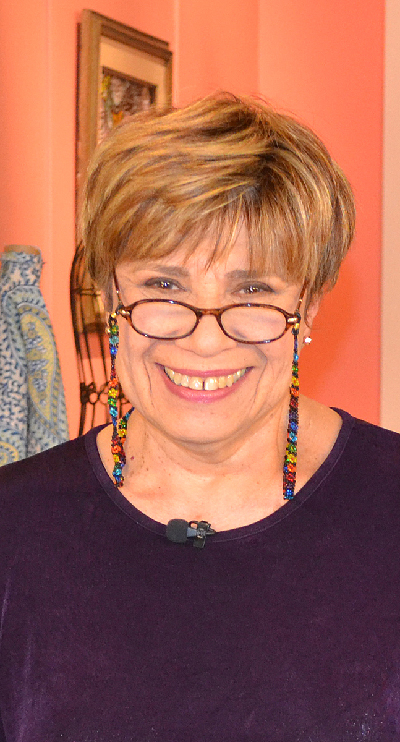 Rayna Gillman is an internationally known artist and teacher who creates one-of-a-kind art quilts without a pattern, bringing her intuitive sense of color and design into play in her work and in her classes. She infuses her students with a sense of play and encourages them to use the words "what if?" as they experiment, whether printing or designing. She was nominated for the Teacher of the Year Award in 2010 by Professional Quilter magazine.
Rayna has appeared on U.S. television as a featured artist on Simply Quilts, Quilting Arts TV, and has written for Quilting Arts, Quilters Newsletter, and Art Quilting Studio. Her book, Create Your Own Free-Form Quilts from C&T is a best –seller, as is her DVD from Quilting Arts TV, Free-Form Fabric Art. Her first book, Create Your Own Free-Form Quilts, was nominated for two book awards.
Classes:
14. Print Original Cloth – Make Original Quilts (Session 3)
20. Endless Design (Session 4)
---
Becky Hancock
Cold Spring, KY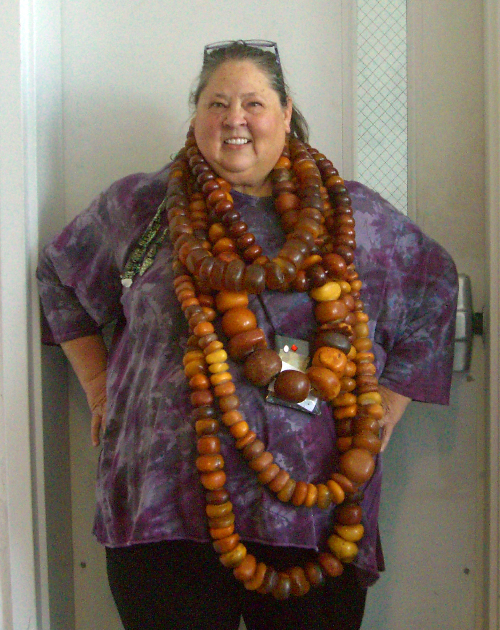 Grew up in Cold Spring , Ky.
Earned a BS in Therapuetic Recreation from ASU in '76.
Owned and operated St Theresa Textile Trove since 1994.
Classes:
9. Beadify Your Universe (Session 2)
---
David Hornung
Brooklyn, NY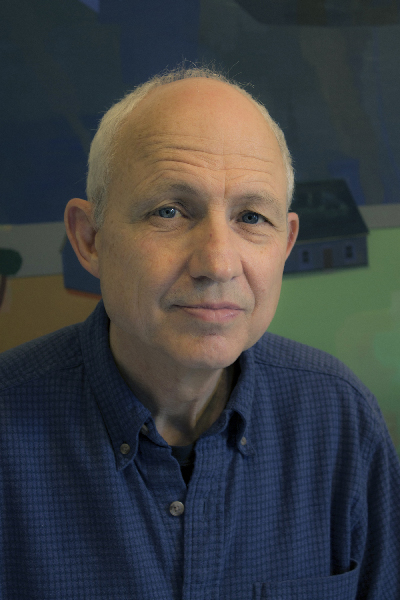 David Hornung is a painter who lives and works in Brooklyn, New York. A long time professor of art, he has taught painting, drawing, and color theory at a number of art schools and universities including, Indiana University, Skidmore College, Brooklyn College, and the Rhode Island School of Design. He is currently chair of the Department of Art and Art History at Adelphi University in New York.
In 2004, he published Color: A Workshop for Artists and Designers with the English publisher Laurence King Publishing Limited. (The book was sold in the United States by McGraw-Hill under the title Color: A Workshop Approach.) A color book aimed at professional artists and designers, it is based on Hornung's classes at The Rhode Island School of Design. A second edition was published in 2012.
Although primarily a painter, Hornung made a series of studio quilts in the early 1980's. During that time he was involved in the art quilt movement, winning a prize at one of the first Quilt Nationals and later serving as a juror for that exhibition. He continues to be interested in both contemporary and traditional quilts and has been influenced by the visual language of American domestic craft throughout his painting career.
Classes:
3. Color: A Workshop for Artists and Designers (Session 1)
15/21. Master Class/Independent Study (7 days) (Session 3/4)
---
Terry Jarrard-Dimond
Seneca, SC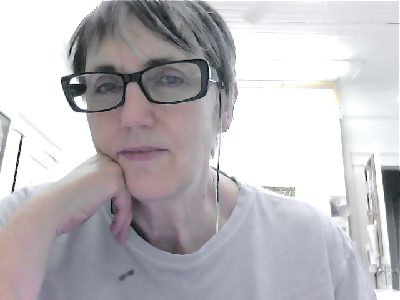 Terry Jarrard-Dimond is a native of South Carolina and resides in Seneca, South Carolina. She earned an MFA degree from Clemson University and taught at several colleges and universities before moving into industry and working as a textile designer. Her work is represented in collections including Coca-Cola International, Atlanta, Georgia, The Federal Reserve Bank, Charlotte, North Carolina, and The State Museum of South Carolina, Columbia, South Carolina. Terry's work has been selected for Art Quilt Elements, Visions, Artist as Quiltmaker, Form Not Function, Art=Quilts=Art, Visions, FiberArts International and Craftforms. Her work has been recognized with 4 awards for Design Excellence and a Best of Show. Her work toured Europe as part of Color Improvisations.
Classes:
16. All About Shape (Session 3)
22. Amazing Space (Session 4)
---
Andrea Myers
Columbus, Ohio

Andrea Myers explores the space between two and three dimensionality by combining forms of painting, sculpture and textile based work. Originally from Westerville, Ohio, Myers received her MFA from the Fiber and Material Studies department at the School of the Art Institute of Chicago in 2006. In 2011, Myers was the only artist from Ohio to receive the Efroymson Contemporary Arts Fellowship, an award given to five Midwestern artists. In 2012, she was awarded an Individual Artist Fellowship and an Artist in the Community Grant from the Greater Columbus Arts Council. She has also received grant awards from the City of Chicago and the Union League Club of Chicago. Her work has been exhibited in numerous venues, including McCormick Gallery (Chicago), Steven Zevitas Gallery (Boston), the Museum of Fine Arts Houston, Circuit 12 Contemporary Gallery (Dallas), OSU Urban Art Space and the Columbus Museum of Art. Recent publications include New American Paintings, the Boston Globe, the Columbus Dispatch and Time Out Chicago.
Classes:
11. Experimental Dimension in Textile (Session 2)
---
Katie Pasquini-Masopust
Santa Fe, NM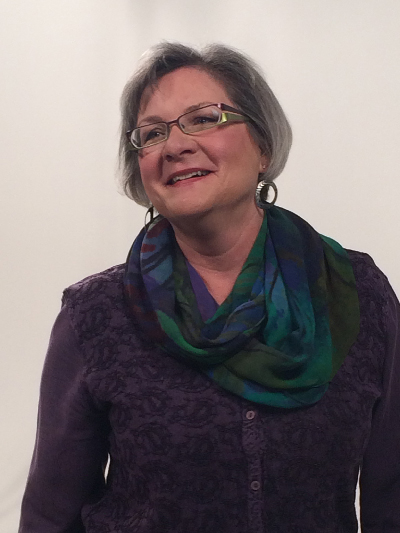 For nearly 30 years Katie Pasquini Masopust has produced high quality contemporary art quilts that have been coveted and collected by a broad range of admirers. From her early beginnings as a painter dabbling in traditional quilt making, her work has evolved from structured Mandalas and mind-blowing dimensional pieces to very painterly landscapes executed with the finest fabrics and most creative stitching techniques. Katie's easy, energetic manner has made her a very popular teacher and lecturer.
When not in residence at her studio in Santa Fe she travels the world presenting her contemporary quilting theories and techniques to classes; not only in North America, but in Europe, the Far East, Australia and New Zealand.

Katie is currently combining her love of painting with her background as a painter, creating quilts that are a direct result of her watercolor or acrylic paintings. Some quilts are made to look exactly like the painting but made from domestic fabrics, into which she places the actual acrylic painting on canvas onto the surface. Sometimes paintings become quilts and sometimes quilts inspire paintings and sometimes the two mediums merge to create a multi media piece.
Classes:
5. Stitched Paintings (Session 1)
12. Artful Log Cabins (Session 2)
---
Laura Wasilowski
Elgin, IL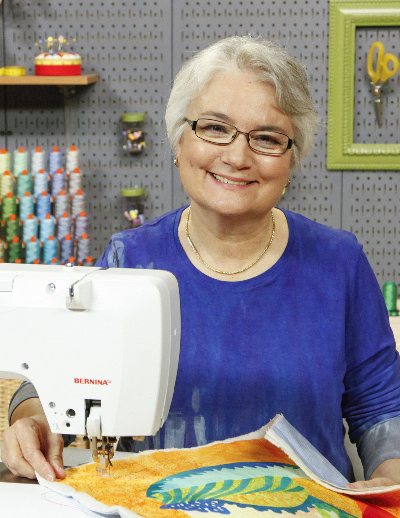 Laura Wasilowski is a contemporary quilt maker whose art work is collected and exhibited internationally.
Wasilowski's narrative quilts begin with her unique hand-dyed fabrics and threads. Inspired by stories of family, friends, and home, her wall pieces are infused with color, whimsy, and joy.
Owner of the dye shop, Artfabrik, Laura is also a lecturer, surface designer, quilt instructor, pattern designer, and author of Fusing Fun, Fuse-and-Tell, and her latest book: Fanciful Stitches, Colorful Quilts.
Class:
17. Translating Your Story into Fabric (Session 3)
23. Couching Thread, Hidden Needle (Session 4)
Marie Wiley
Johnstown, OH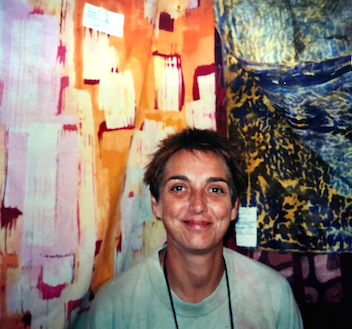 Marie has found her medium in fabric arts. She has been dyeing cloth and experimenting for over 20 years.
She lives on a farm in central Ohio and takes her inspiration from the textures and colors that surrounds her.
Class:
24. Screen Play 101 (Session 4)