QSDS 2018 Teachers
Bob Adams
Vancouver, WA
Bob likes to teach in a way that brings out the individual in each student, drawing on his many years of teaching art in public schools. He doesn't want to end up with a class of clones, believing that every student has their own unique way of working and a very personal feeling for what they're seeking to achieve. Bob's goal is to draw students out of their comfort zone and inspire them to take what they have to offer in their own direction. He fosters problem solving. Students inevitably face problems at some stages of the process. He wants them to be able to work things through and come up with solutions. Most students don't give themselves enough credit for their potential. He wants them to develop on a very personal level, rather than being spoon fed. Group and individual critiques are always a feature of Bob's classes, encouraging students to look, reflect and extract the learning, then take it forward.
Classes:
1./7. Independent study (7 days) (Session 1 and Session 2)
---
Seth Apter
New York, New York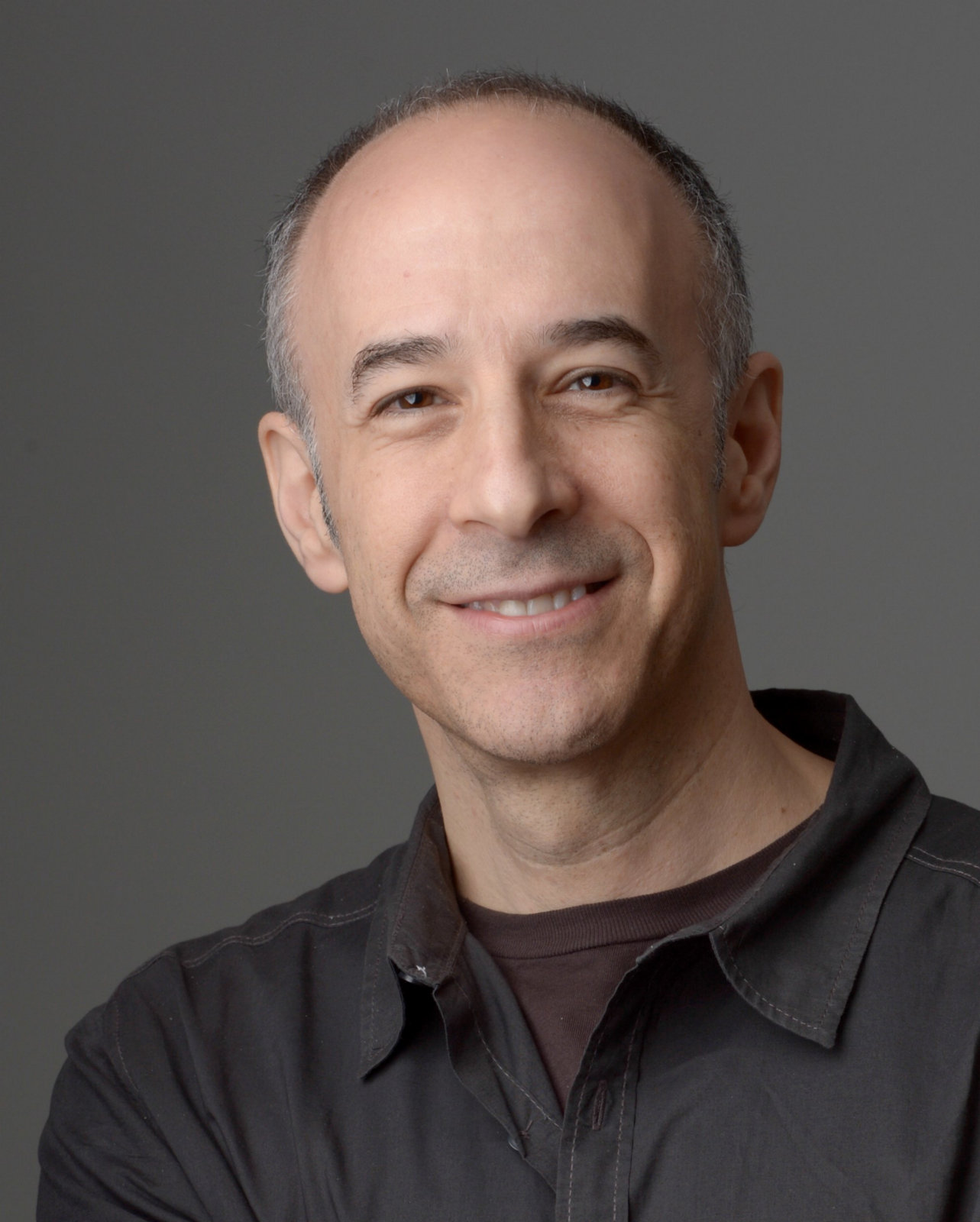 Seth Apter is a mixed media artist, instructor, author and designer from New York City. His artwork has been exhibited in multiple exhibitions and can be found in numerous books and national magazines. He has released two book, The Pulse of Mixed Media and The Mixed-Media Artist, and six, mixed-media workshop DVDs, all published by North Light. He is an instructor at Pratt Institute in NYC and has taught throughout the United States, Canada, Mexico, Australia and the UK. Seth also has designed product lines with Spellbinders Paper Arts, StencilGirl Products, Impression Obsession and PaperArtsy.
Classes:
2. Table of Contents (Session 1)
8. For Your Eyes Only (Session 2)
---
Sue Bleiweiss
Pepperell, MA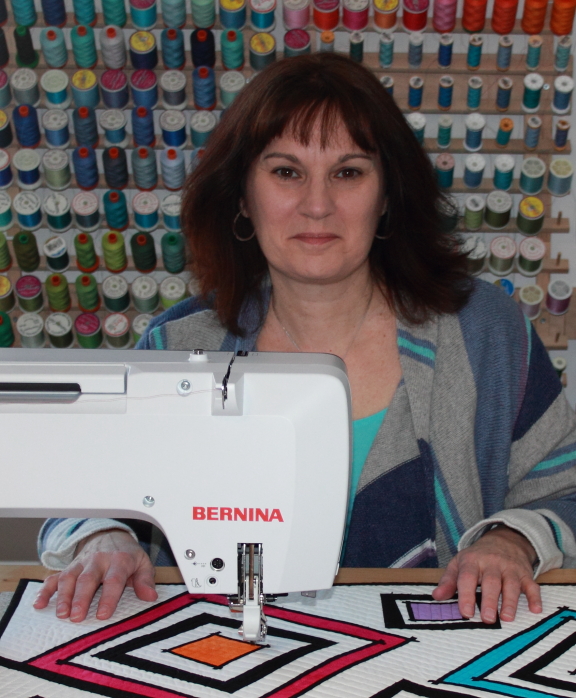 Award-winning fiber artist Sue Bleiweiss is the author of "The Sketchbook Challenge" and "Colorful Fabric Collage". She has written numerous articles for Quilting Arts Magazine, appeared on The Quilt Show with Alex Anderson and Ricky Tims, in two episodes of Quilting Arts TV and recorded a Quilting Arts Workshop DVD "Coloring Book Fabric Collage: Dyeing, Fusing, Designing and Quilting." Sue's award winning quilts have been exhibited internationally and reside in private collections all over the world.
Class:
3. Fabulously Fused Modern Quilts (Session 1)
9. Between the Lines: Using Line and Space As the Primary Design Elements To Convey Your Visual Message (Session 2)
---
Rosalie Dace
Durbin, South Africa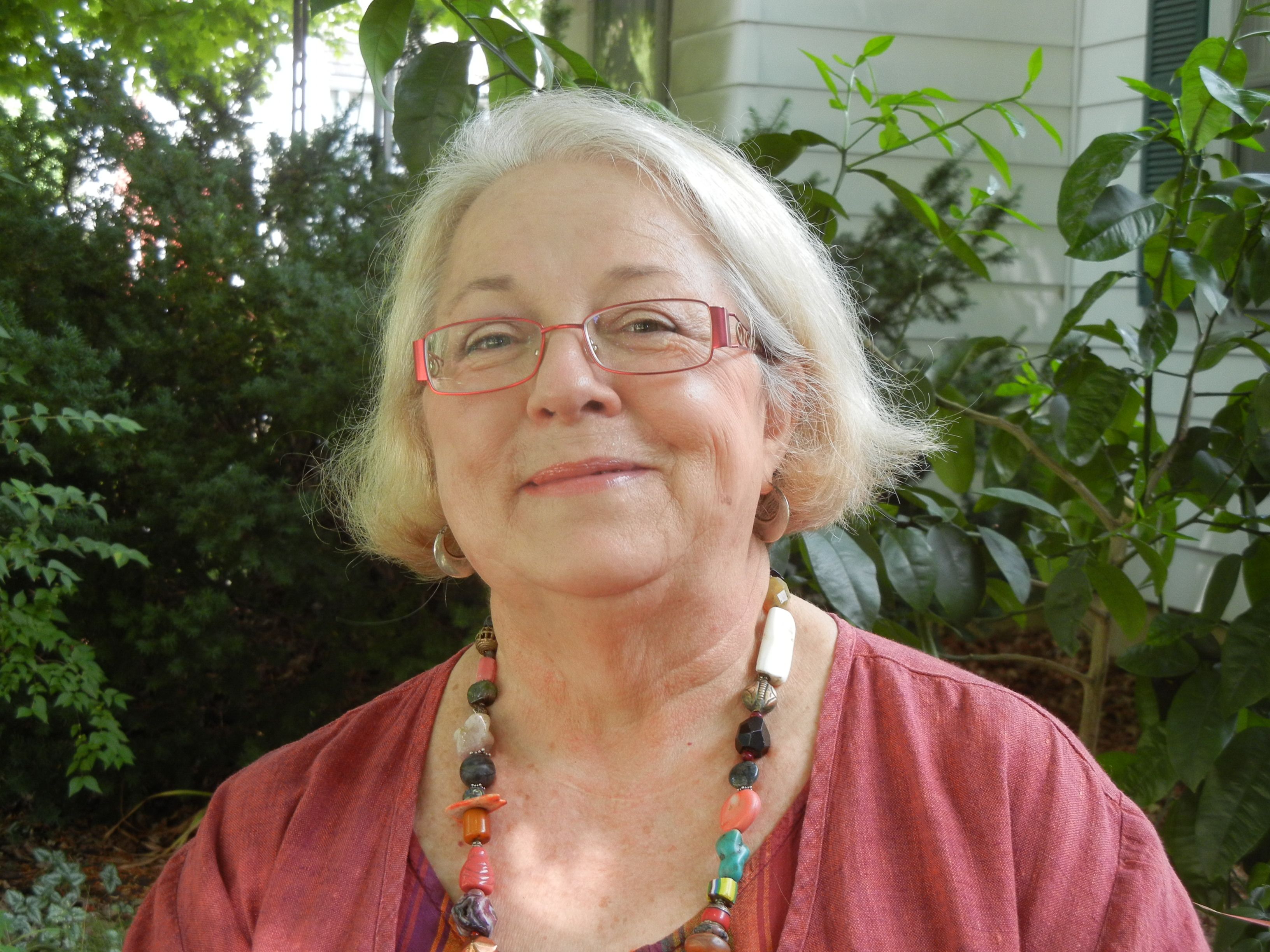 Rosalie has a background in art and education, and finds exhibiting, teaching, and judging quiltmaking combine her interests admirably.
She has taught and exhibited internationally, and was nominated for the Professional Quilter magazine's "Teacher of the Year."

Classes:
14./19. Independent Study (7 days) (Session 3 and 4)
---
Deborah Fell
Urbana, IL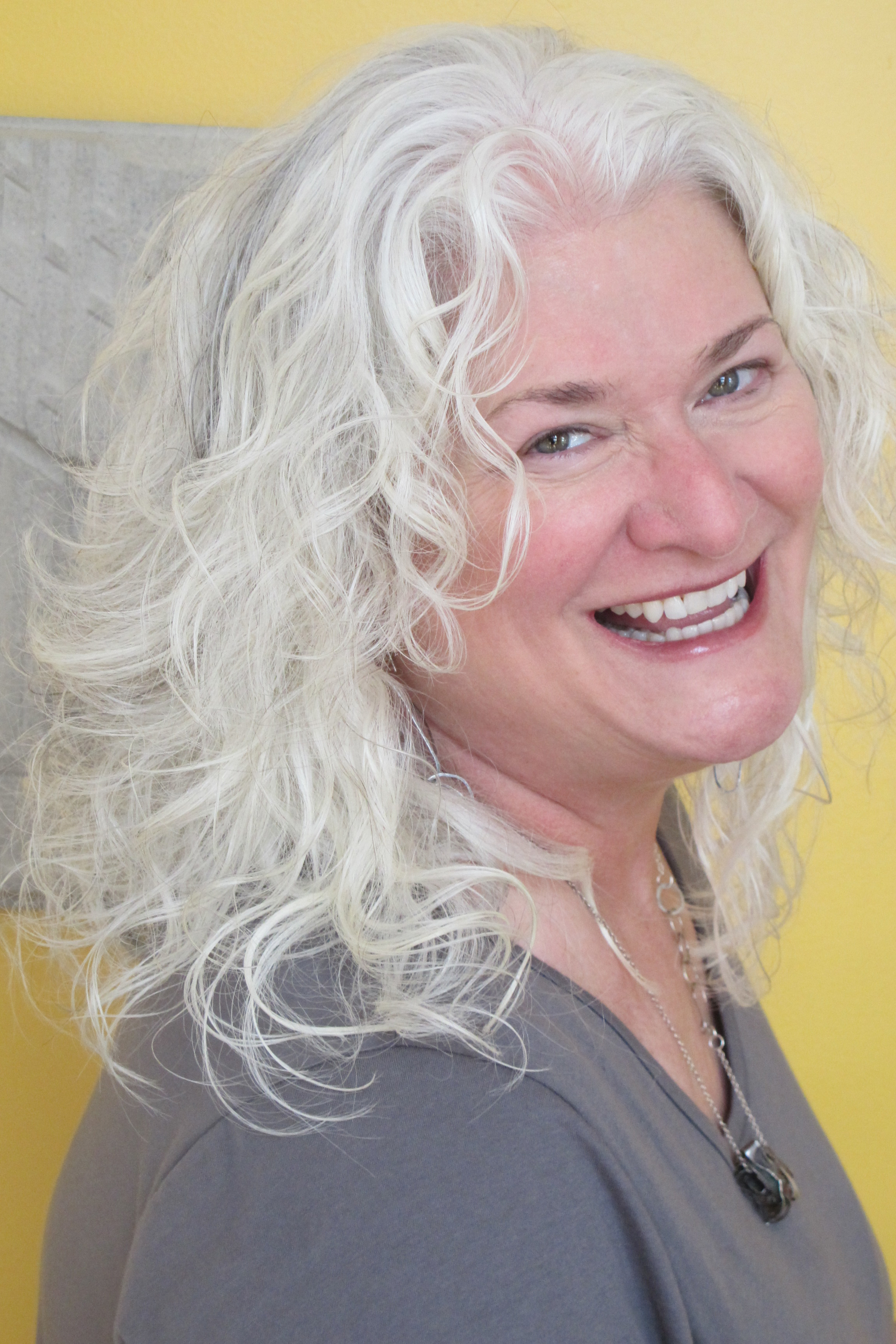 Deborah Fell is a full time studio artist committed to the quilt medium. She is a professional member of the Studio Art Quilt Associates, Surface Design Association and Art Quilt Network. Deborah's art focuses on abstract, organic shapes while using surface treatment such as dyeing and painting fabric, photography and reclaimed materials.
Deborah has been a professional educator for over 30 years. Besides teaching at risk high school students in a public high school setting, Deborah has taught various art workshops at national symposiums such as QSDS, Quilting by the Lake, Front Range Contemporary Quilters and community college, and continuing education. Deborah obtained a Master's degree from Northern Illinois University as well as graduate work at University of Illinois, University of New Hampshire and a fellowship at Northwestern University.

In 2010 Deborah was asked to assist the host of CBS's television show, Extreme Home Makeover, in creating the art piece for the master bedroom project for the new house build in the east central Illinois area. The fall of 2011 Deborah was an Artist-in-Residence at the Mendocino Arts Center in Mendocino, California. In 2012 Deborah started teaching art quilt related courses at the University of Illinois through OLLI program. The winter 2012 issue of Art Quilting Studio featured Deborah's work on the front cover. In 2013 Deborah completed an Artist-in-Residence at the University of Illinois Figure One Gallery in Champaign, Illinois. Deborah was an artist-in-residence at the Nantucket School of Design and the Arts in the summer of 2016. Deborah will be doing an artist residency in Vermont in the fall of 2017. Deborah also teaches workshops in her studio, Raintree Woods Studio, in northeast Urbana, IL. Deborah was a featured artist for the January 2017 Patchwork Professional in Germany. Art exhibit openings in South Africa in 2014, Holland in 2015, and France and Cape Town in 2016, continue to strengthen Deborah's art visibility at the international level.
Classes:
4. Three Sisters: Raw Edge Applique,Foundation Piecing & Mark Making: A Magical Trilogy (Session 1)
10. Mixing Up the Media! (Session 2)
---
Deborah Griffing
Sunbury, OH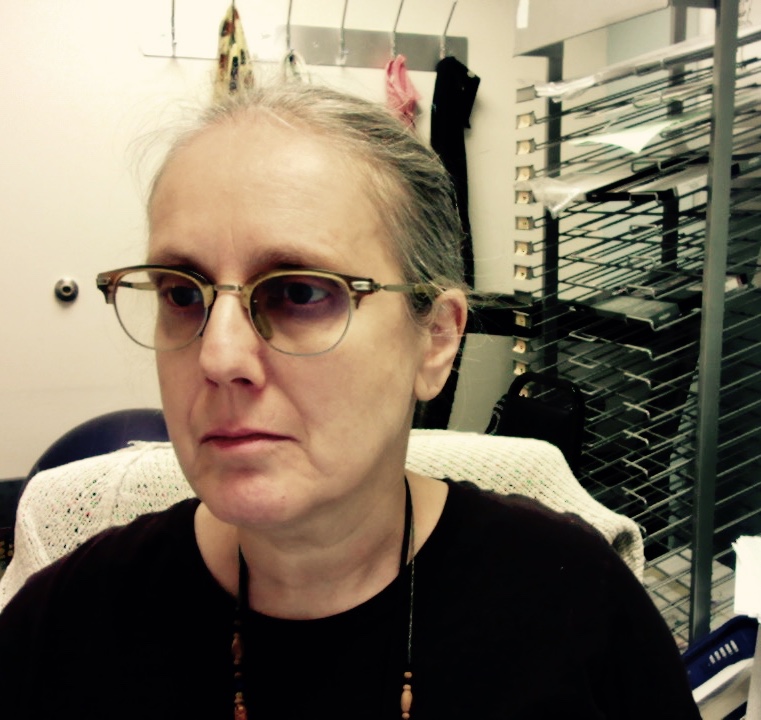 Deborah Griffing has two degrees from The Ohio State University: a Bachelor of fine Arts in ceramics and Master of Fine Arts in painting. She has been a visiting lecturer at OSU in the Fine Arts Program and has taught through the Ohio Arts Council Artists in Education Program. As an Artist in Education (AIE) Deborah worked at Passion Works Studio in Athens, Ohio, where she made art dolls in collaboration with artists with disabilities. In 2005 Deborah joined Goodwill Columbus to develop an art studio for individuals with disabilities. The Goodwill Art Studio and Gallery is now a recognized arts program providing income and support for many artists with disabilities and other barriors. Deborah has shown her work in many galleries including The Dairy Barn Arts Center, the Vern Riffe Gallery, The Zanesville Museum of Art, and the Cultural Arts Center of Columbus. Deborah has won various awards for her work including the prestigious Ohio Arts Council Individual Fellowship in 2002 and 2013. She is published as a featured artist in the ,Cold Wax Book, Rebecca Crowell and Jerry McLaughlin, 2016. When not at the Goodwill, she works in her studio at home.
Classes:
15. Hand Stitching: Forming Discarded Fabric Into Intimate Sculptural Art (Session 3)
20. Colors, Textures, and Imagery: Indirect and Experimental Approach to Painting (Session 4)
---
Becky Hancock
Edgewood, KY

I have always loved and been fascinated by beads, buttons, baubles, embellishments and shiny , sparkly stuff! I would make jewelry from found objects and scrap jewelry, then sell them from my front porch to the neighborhood kids. Even though I wanted to become a Marine Biologist I was always consumed by making things with artsy-craftsy kinds of materials. So after realizing that I didn't have the love I needed for the math classes required for an MB, I succumbed to the world of Arts and Crafts, got a BS in Recreation Therapy from ASU and taught the world that you could work through any problem in your life as long as you took time to "Get Your Crafty On!" In 1994 I opened St Theresa's Textile Trove with my sister, Terrie Mangat. We incorporated this philosophy into our misson statement!! We have heard many of our beloved artists and creative souls say that their "soul was saved" at St Theresa's"! So come---get your Mojo into Bodacious Gear!!
Classes:
11. Beadify Your Universe (Session 2)
---
Susan Lenz
Columbia, SC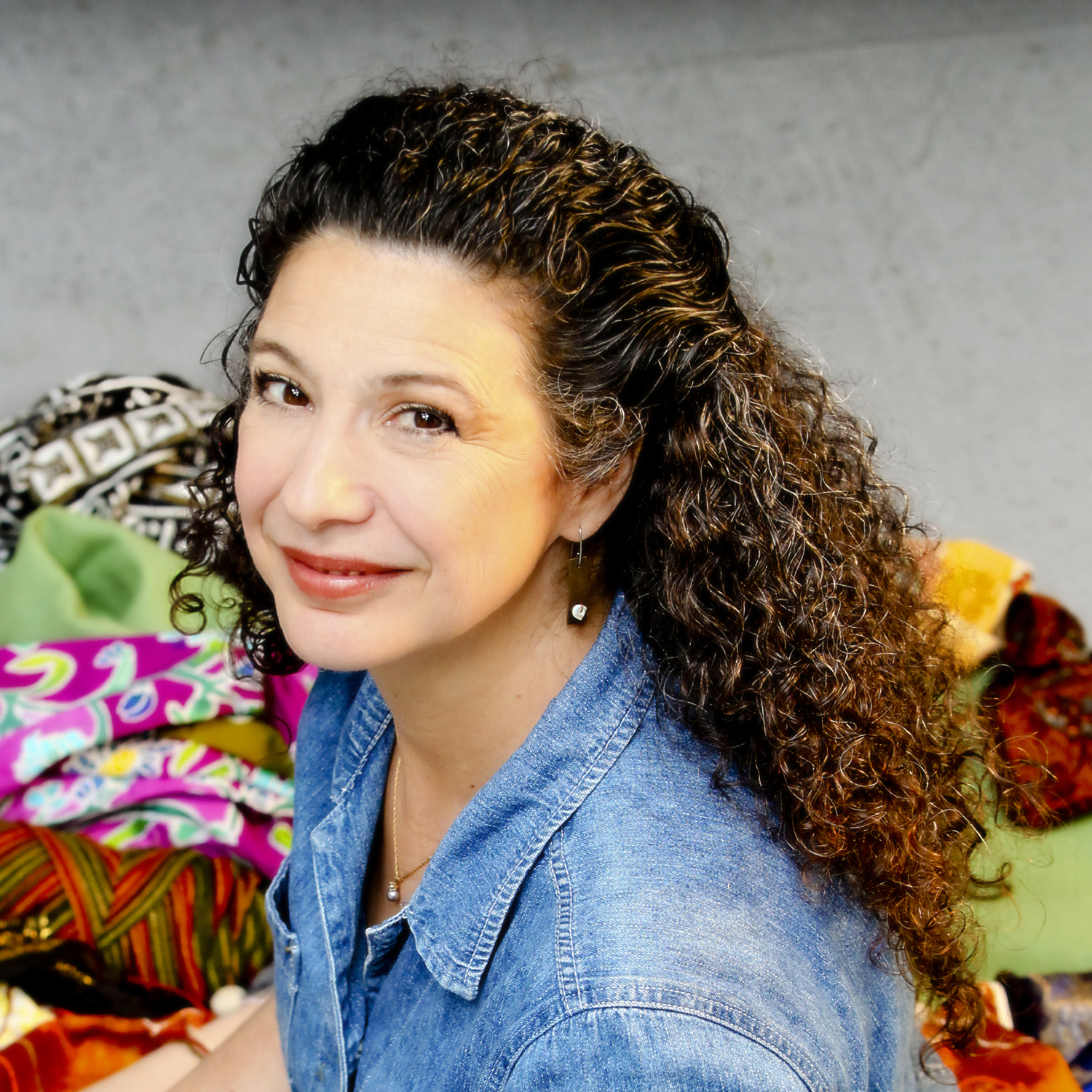 Using needle and thread for self-expression and heat-activated processes, Susan works reflects her passion for historic buildings, especially stained glass windows and the colors and eco-friendly ideals of Friedensreich Hundertwasser, a 20th c. Austrian artist and architect. Susan's work is regularly accepted into national and international juried exhibitions including the 701 Center for Contemporary Art's South Carolina Biennial, Quilt National 2013, and the American Craft Council's flagship show in Baltimore, 2014 through 2017. She is a professional level member of Studio Art Quilt Associates and has taught at the Society for Contemporary Crafts in Pittsburgh, PA; Arrowmont School for Arts and Crafts in Gatlinburg, TN; the Craft Alliance in St. Louis, MO; the Studios of Key West and Focus on Fibers retreat at the Atlantic Center for the Arts both in Florida; Lander University's MAT program; and elsewhere. She has appeared in numerous magazine articles and in televised quilting programs. Her work has been presented in solo shows across the country. Susan is represented in several galleries including the Grovewood Gallery in Asheville, NC.
Classes:
5. HOTTER (Session 1)
12. HOT (Session 2)
---
Lorie McCown
Fredericksburg, VA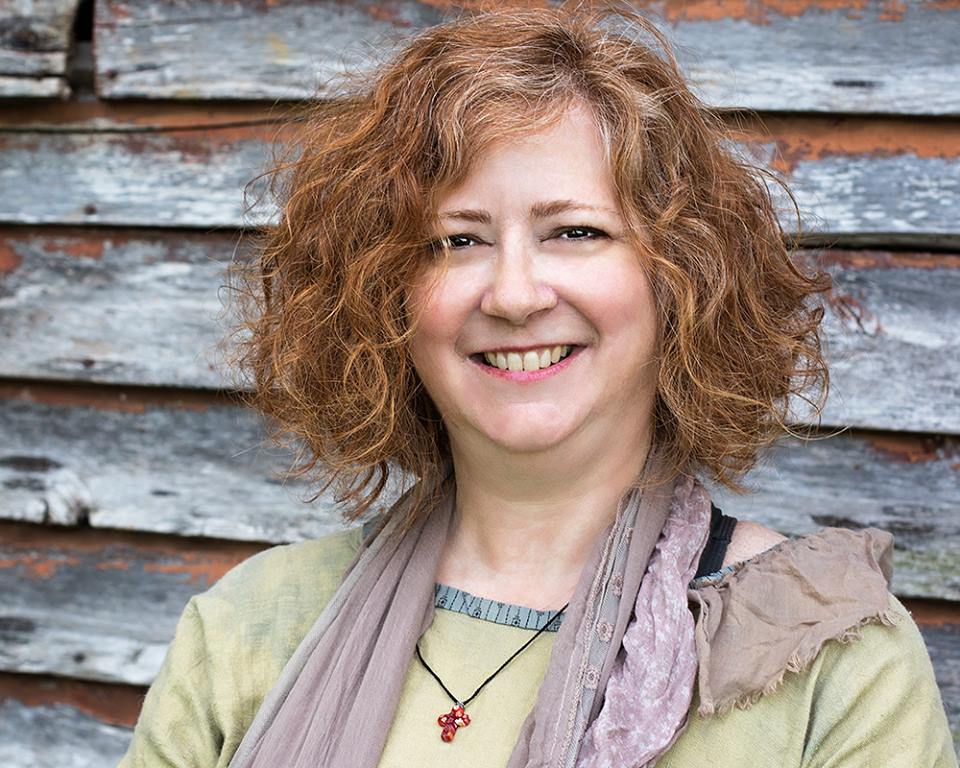 Lorie McCown is an American artist, and holds a Bachelor's Degree in Art, from California State University, Long Beach, Ca. and attended San Diego State University's Graduate Art program. She was formally trained in drawing, painting, and art history. She has made art all her life, mainly in the fields of drawing, painting, paper, textile and fiber. Her pieces are in private collections and public galleries nationally and internationally. Her work has been juried into local, national and international shows, including Quilt National, Virginia Museum of Contemporary Art and Mid-Atlantic New Painting. Lorie's art work has been featured in Art Quilting Studio Magazine, Quilting Arts Magazine, Surface Design Magazine, Fiber Art Now Magazine and Artist's Portfolio Magazine.
She teaches workshops and classes nationally in painting, mixed media and fiber arts.
Classes:
16. Connections In Cloth (Session 3)
21. Ex Voto Small Stitched Works (Session 4)
---
Clare Murray Adams
Southington , OH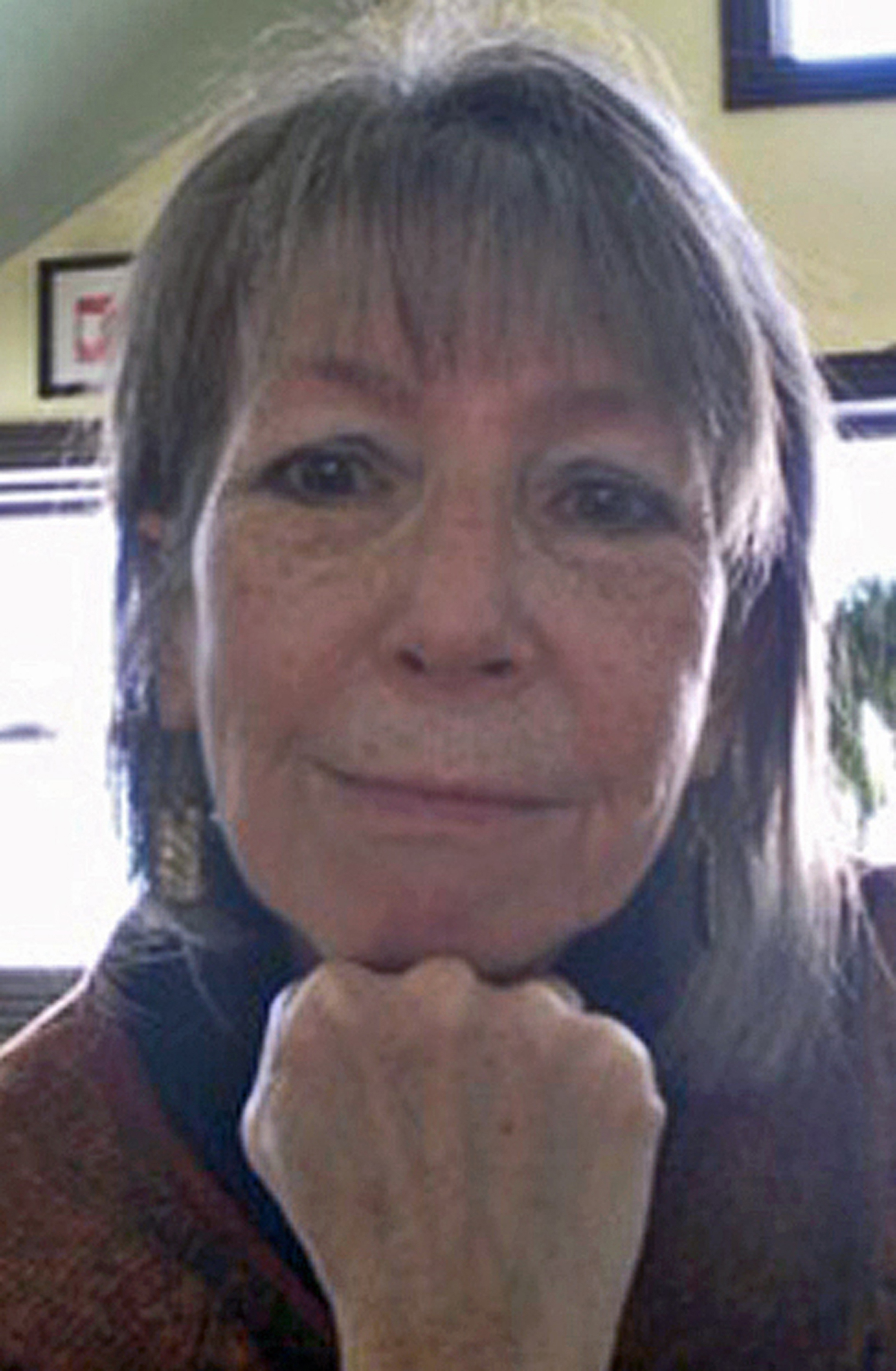 Clare Murray Adams was born in Canton Ohio and received a BFA from Kent State University with an MFA from Vermont College. She is a retired Professor of Art and former Chair of the Visual Art Department at Malone University in Canton, Ohio, now living in rural Southington Ohio where she maintains an active studio practice.
After taking workshops in encaustic painting at R&F Handmade Paints Clare was awarded a residency in 2005 at the Jentel Foundation in Wyoming where she honed her encaustic painting skills. Clare's background in contemporary quiltmaking and surface design techniques influences her approach to encaustic painting, which emphasizes richly layered surfaces with transparency and depth.
Clare currently teaches workshops in collage and encaustic painting and exhibits throughout the United States. The venues where she has shown include Quilt National in Athens OH and The Third Encaustic Invitational in Tucson AZ as well one person exhibits in Ohio, South Carolina, Michigan and California.
Classes:
17. 5-Day Encaustics On Paper & Fabric (Session 3)
22. 2-Day Encaustics On Paper & Fabric (Session 4)
---
Maria Shell
Anchorage, AK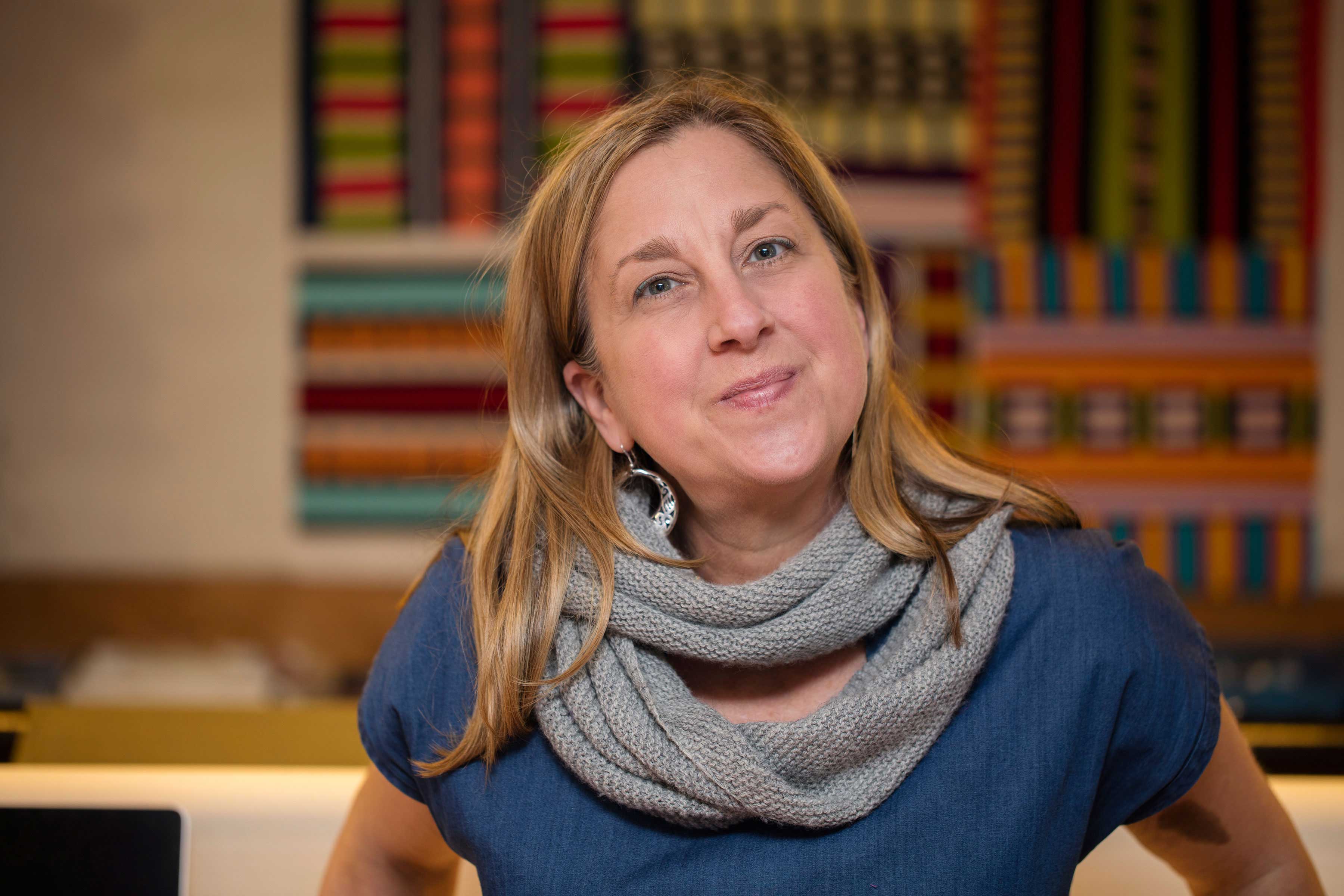 Maria Shell's work is grounded in the tradition and craft of American quilt making. She strives to take the classical components of a traditional bedquilt and manipulate them with the hope of creating surprising combinations of pattern, repetition, and color for the viewer.
Maria is the recipient of a Sustainable Arts Foundation 2011 Winter Award, a Rasmuson Foundation Project Award, and two Rasmuson Fellowships (2009, 2013, 2017). In 2012, Maria was one of 44 artists from the Northwest invited to participate in the Bellevue Arts Museum's Biennial High Fiber Diet. She was a featured artist for the 2013 Surface Design Association's International Conference held in San Antonio, Texas. She has had several solo and small group shows including Cut, Stitch, Press at the Bunnell Street Arts Center in Homer, Alaska, The Art of the Grid at the Wiseman Gallery in Grants Pass, Oregon, fiber at the Fitton Center for Creative Arts in Hamilton, Ohio, and Hot Crossed Squares at the Kenai Pennisula College Gallery in Soldotna, Alaska. In the fall of 2014, Maria was an artist in residence at the McColl Center for Art + Innovation in Charlotte, North Carolina where she worked with formerly chronically homeless individuals to build a community quilt celebrating their new home. In 2016, she was part of a three person show at the Ormond Memorial Art Museum & Gardens in Ormond, Florida. You can see more of Maria's work on her website or learn more about her process by visiting her blog.
Classes:
18. Abstraction Through Color, Pattern & Repetition (Session 3)
23. Making Prints Out of Solids – Lines & Shapes (Session 4)
---
Heide Stoll-Weber
Frankfurt am Main, Germany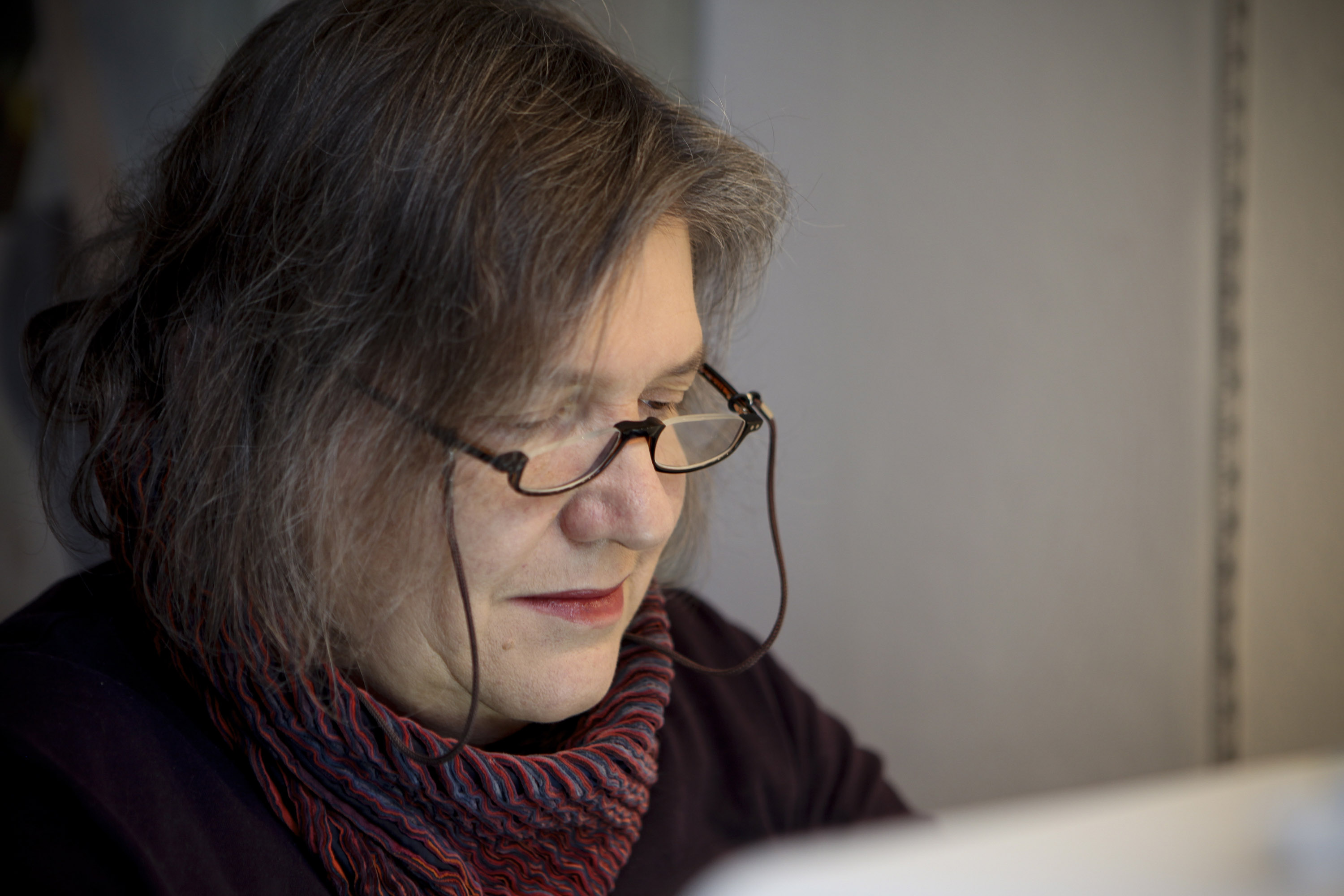 Heide Stoll-Weber lives in Frankfurt am Main, Germany and is a well known member of the European textile art community. In 1994 she started her own business, farbSTOFF, a studio and workshop for hand-dyed cotton fabrics. The German and European fiber arts community quickly embraced her fabric which expanded the range of solid and textured cottons available for purchase at the time. She has exhibited at most of the major international juried shows including Quilt National, European Art Quilts, European Quilt Triennial, and Visions. In 2016, Heide was one of the twelve artists featured in "Mastery: Sustaining the Momentum", which was curated by Nancy Crow and exhibited at the Dairy Barn in Athens, Ohio. From 2001 to 2007 Heide developed textile designs for Free Spirit Fabrics, New York, based on the colors and unique patterning of her hand dyed fabrics. Heide has taught several times for QSDS in the past and is now returning after 10 years.

Classes:
6./13. Dyeing with Procion MX:
Systematic and Accidental Approaches (7days) (Session 1) and (Session 2)