QSDS 2022 Teachers
Sue Benner
Dallas, TX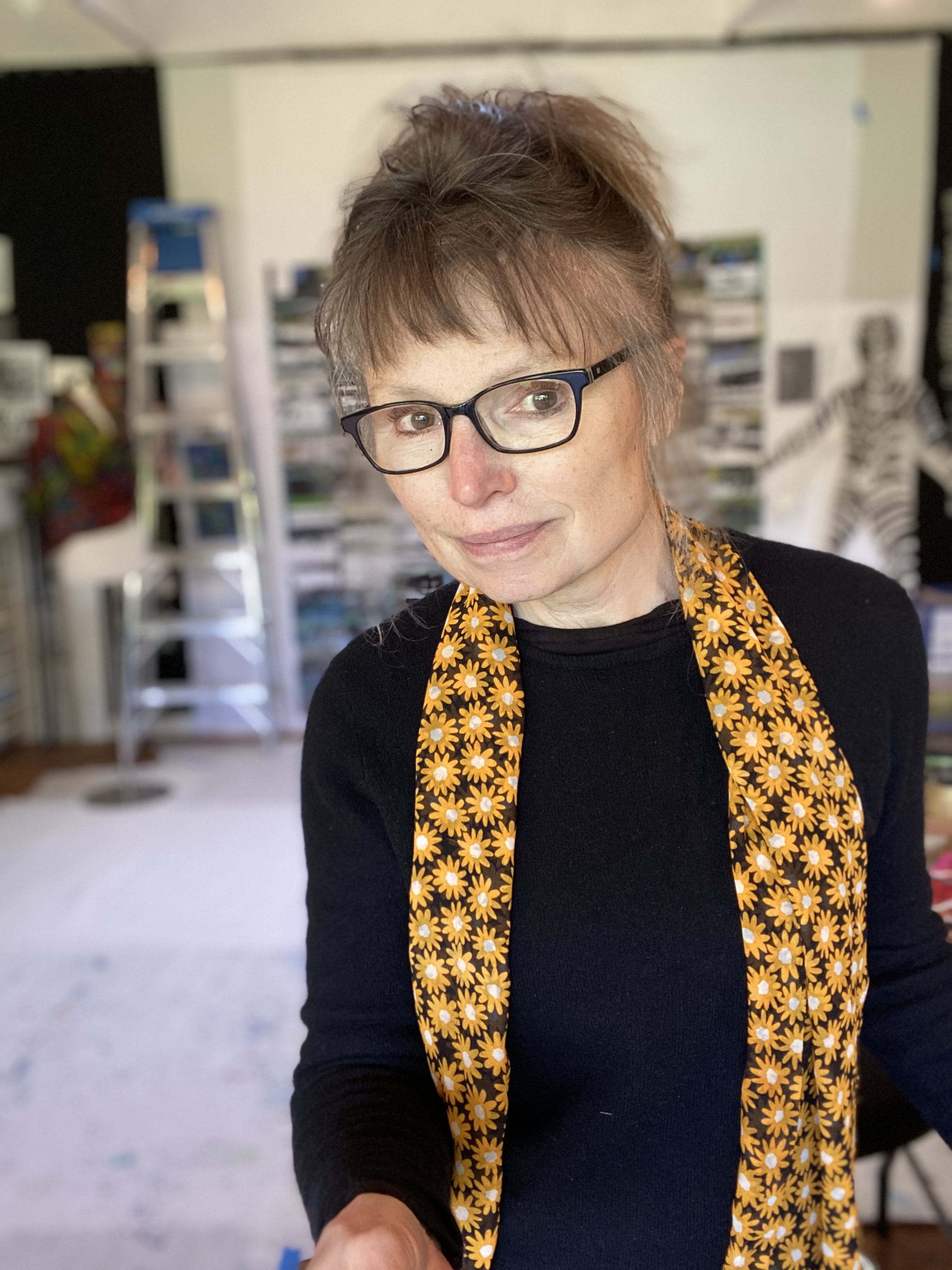 While pursuing a degree in molecular biology and master's in biomedical communications, Sue Benner transformed her vision of the microscopic universe into batiked quilts, soft sculpture, and paintings. These early efforts drew her to a new path, and by 1980 Sue was working full time as a studio artist in Dallas, Texas, primarily in the medium which later became known as the Art Quilt. Sue is a recognized innovator in her field, having developed new techniques in fused quilt construction to further the expression of her ideas. She creates her richly layered quilt canvases by collaging her dye-painted and printed silks with found fabrics that she rescues from the obscurity of attics and thrift stores. Sue is also well known as an educator; lecturing and teaching workshops internationally in the areas of surface design, textile collage, fused quilt construction, and artistic inspiration. Exhibiting widely for thirty years, her work has been juried into Quilt National eight times and she has served as both a juror and curator for several exhibitions. Sue has been commissioned by private collectors to create artwork for their spaces. Her artworks are in many corporate and institutional collections including the International Quilt Study Center, the Museum of Geometric and MADI Art, the Neville Public Museum, and the National Quilt Museum. "The act of creating is a fascinating process of choice and discovery. The work has taught me to respect intuition, persistence, and the happy accident."
Artist Website: www.suebenner.com
Instructional videos: https://vimeo.com/254871083
Classes:
15. Driven to Abstraction (Session 3)
23. Sewing the Land (Session 4)
---
Lisa Binkley
Madison, WI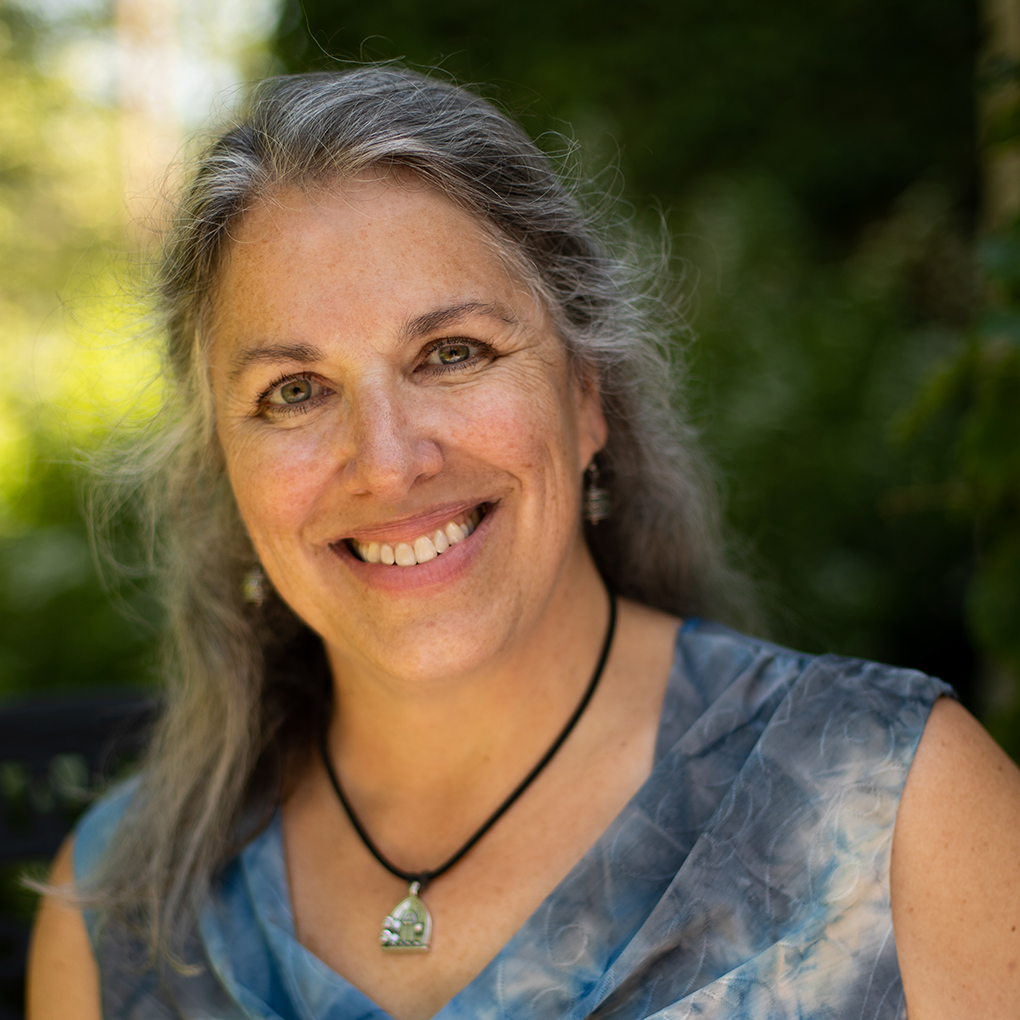 Lisa Binkley holds a B.S. in Textiles & Design from the University of Wisconsin-Madison and a Master's in Urban Planning from the University of Wisconsin-Milwaukee. Formerly a public policy analyst, she has maintained an active fiber art studio since 2000 and has been teaching since 2007. Her award-winning artwork has been selected for national and international exhibitions. Lisa and her artwork have been featured on television, in national and international books and magazines, and in many local publications. Her art is represented in public, private, and corporate collections. Lisa and her husband, illustrator Ed Binkley, have two young-adult children and live in Madison, Wisconsin.
Artist Website: www.lisabinkley.com
Classes:
16. Botanical Printing & Dyeing (Session 3)
24. Hand Stitching With Hand-Dyed & Hand-Printed Fabric (Session 4)
---
Betty Busby
Albuquerque, NM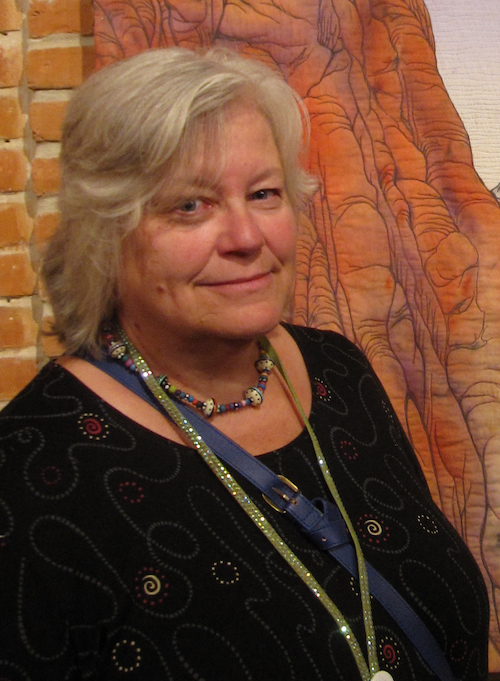 After graduating from the Rhode Island School of Design with a ceramics major, Betty Busby founded a custom ceramic tile manufacturing firm in Los Angeles. After nearly 20 years of running the firm, she sold the business in 1994 (it is still in operation to this day). Upon relocating to New Mexico, she changed the focus of her art work to fiber, taking it full time in 2004. Her manufacturing background has lead to constant experimentation with new materials and techniques that fuel her work. The classic fractal structures of the sub microscopic world are a constant inspiration, as are natural processes, such as oxidation, replication, and growth.
Artist Website: bbusbyarts.com
Instructional Video: https://youtu.be/JIK572EhGCo
Classes:
1. Multi-Media Fiber (Session 1)
---
Jiyoung Chung
Providence, RI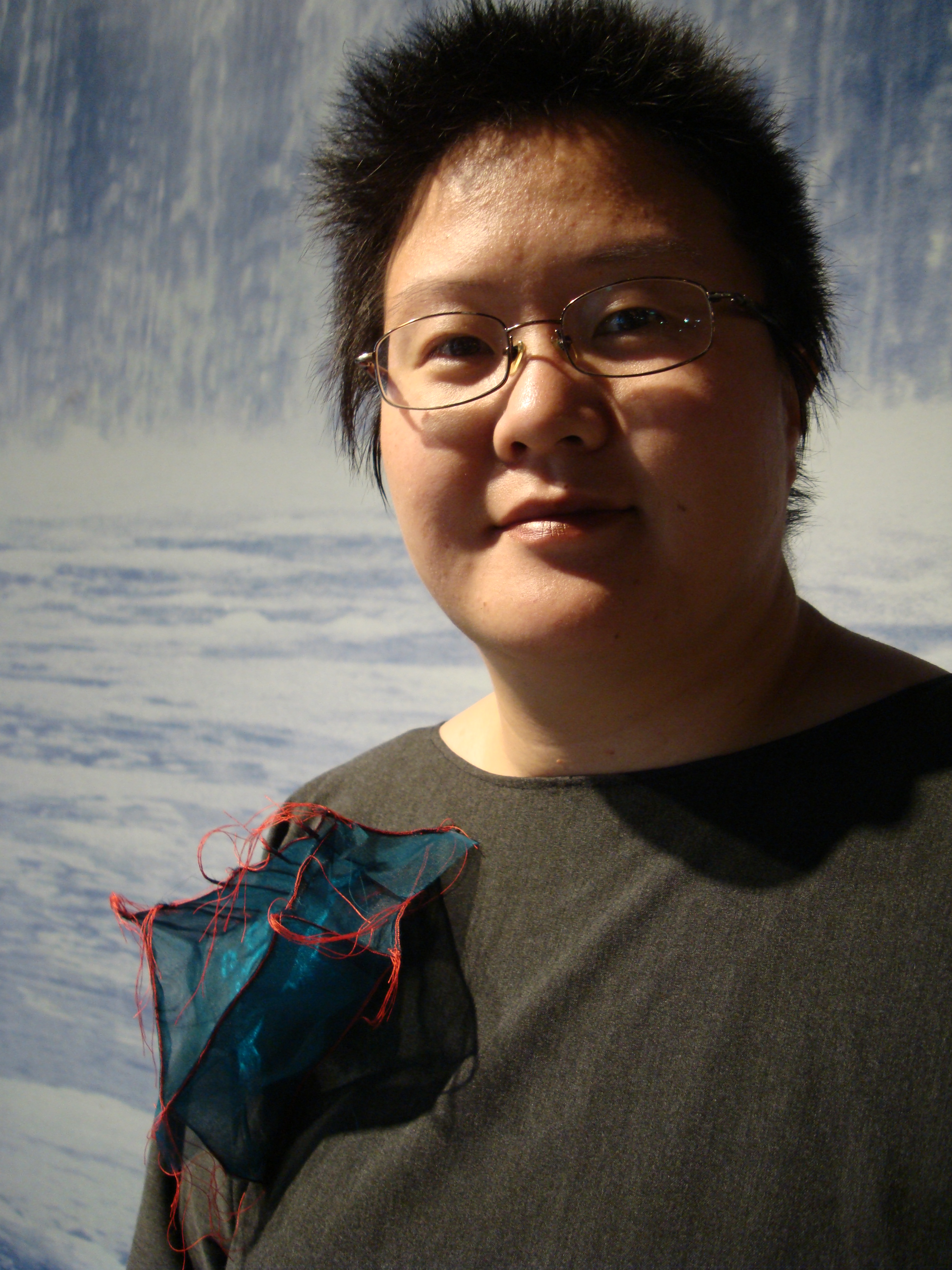 Jiyoung Chung is a Joomchi artist, painter and freelance writer who shows her works nationally and internationally. She has developed an innovative method for utilizing a traditional Korean method of papermaking called Joomchi into contemporary art form.

Jiyoung (B.F.A., Painting from RISD, and M.F.A., Print/Media from Cranbrook Academy of Art) has had numerous solo shows (31 times) in Korea, U.S.A., Australia, France, Finland, Romania, and UK. In 2010, she curated the Int'l Korean/ American Joomchi show for European Patchwork Meeting in France, later toured in Korea (2010/2011) and in America (2012, 2015). She authored a How-to-Do book titled "Joomchi & Beyond". In 2012, she was awarded an 'Award of Excellence' by American Craft Council/Baltimore show and Adrianna Farrelli Prize, Excellence in Fiber Art', Philadelphia Museum of Art Craft Show. In 2013, she got Silver Prize at The 8th Cheonggju International Craft Competition, Korea. Her works are in the permanent collections of Fidelity Corporate Art Collection, Boston and Museum of Art & Design, NY.
Classes:
17. Joomchi and Beyond, Why Not? (Session 3)
25. Joomchi & Beyond II (Session 4)
---
Rosalie Dace
Durbin, South Africa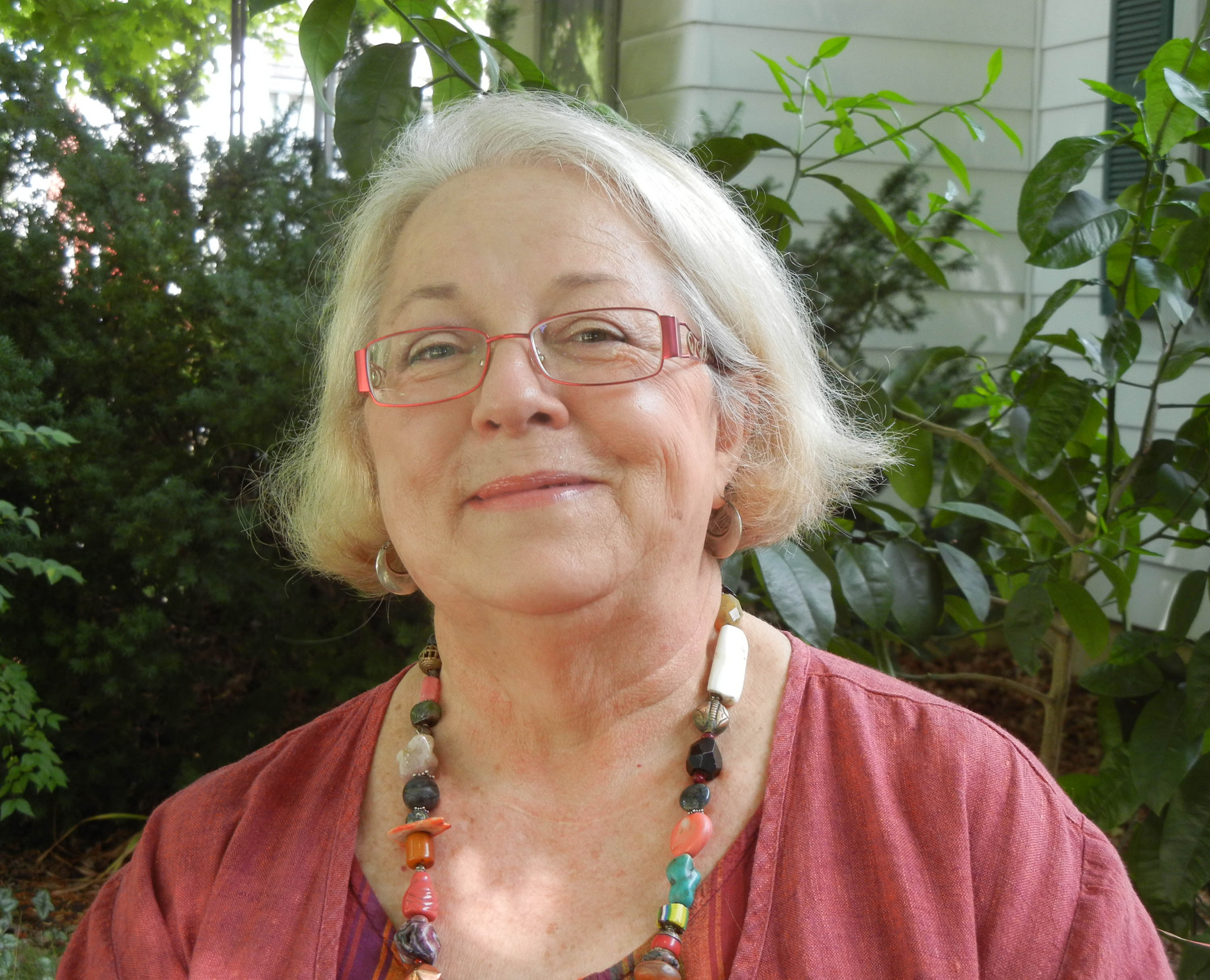 I am obsessed with light and color, loving the rich contrasts resulting from the juxtaposition of cottons, silks, velvets, brocade, and sheers. I love traditional quilts, but want my quilts to say something about their time and place in history and come directly from my life.
As a teacher and artist, my aim is to fill my students with confidence and the excitement I feel about creating art in fabric and fiber. I aim to guide them in the direction of their interest in a non-threatening supportive environment, so that they create more than they thought possible.
Artist Website: rosaliedace.co.za
Class:
2. Which Way Is Up? (Session 1)
8. Walk With Me (Session 2)
18. Concept to Quilt (Session 3)
26. Line Dance (Session 4)
---
Deborah Fell
Urbana, IL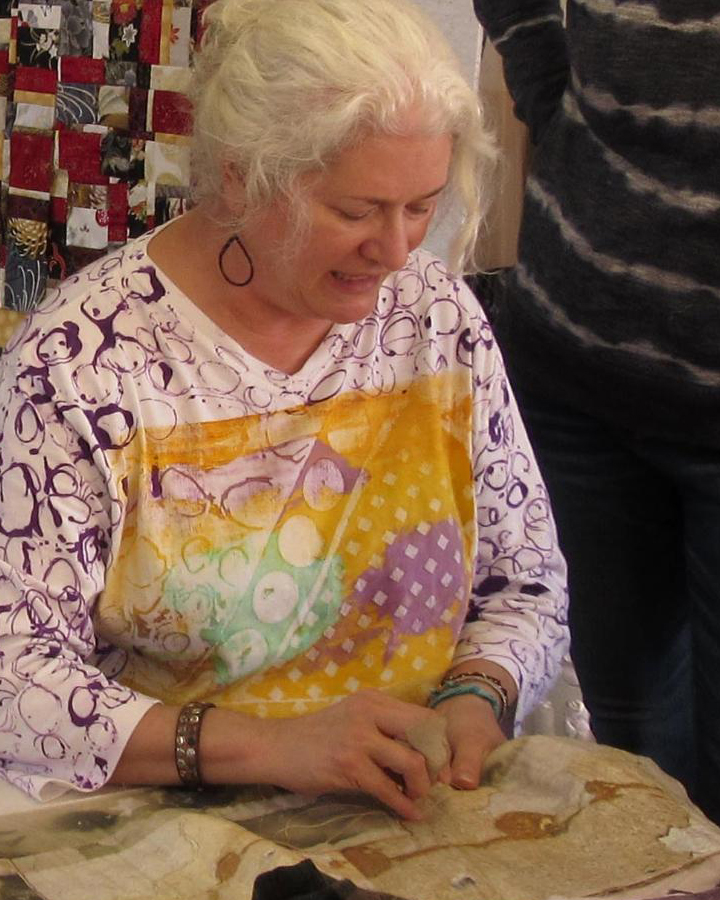 Deborah Fell is a full time studio artist committed to the quilt medium. She is a professional member of the SAQA and Art Quilt Network. Deborah's art focuses on abstract, organic shapes while using surface treatment such as dyeing and painting fabric, photography and reclaimed materials and mark making. Deborah obtained a Master's degree from Northern Illinois University as well as a fellowship at Northwestern University. Artist Residencies have included the Mendocino Arts Center in California, and the Vermont Studio Center. Art exhibit openings in South Africa in 2014, Holland in 2015, and France and Cape Town in 2017, continue to strengthen Deborah's art visibility at the international level. Deborah was recognized internationally when she was awarded the presented her with the Quilts Japan Prize in 2018. International exposure continues with the acceptance into Quilt National 2021.
Artist Website: www.deborahfell.com
Instructional videos: https://www.youtube.com/watch?v=yG1HtmNx-cc
https://www.youtube.com/watch?v=aXG2QYLRXMI
Classes:
3. Boro Reboot: A Mindful Practice (Session 1)
9. Mixed Media Techniques for Art Quilts (Session 2)
---
Becky Hancock
Edgewood, KY

I have always loved and been fascinated by beads, buttons, baubles, embellishments and shiny , sparkly stuff! I would make jewelry from found objects and scrap jewelry, then sell them from my front porch to the neighborhood kids. Even though I wanted to become a marine biologist I was always consumed by making things with artsy-craftsy kinds of materials. So after realizing that I didn't have the love I needed for the math classes required for an MB, I succumbed to the world of Arts and Crafts, got a BS in Recreation Therapy from ASU and taught the world that you could work through any problem in your life as long as you took time to "Get Your Crafty On!"
In 1994 I opened St Theresa's Textile Trove with my sister, Terrie Mangat. We incorporated this philosophy into our mission statement!! We have heard many of our beloved artists and creative souls say that their "soul was saved" at St Theresa's"! So come---get your Mojo into Bodacious Gear!!
Classes:
10. Beadify Your Universe! (Session 2)
---
David Hornung
Woodside, NY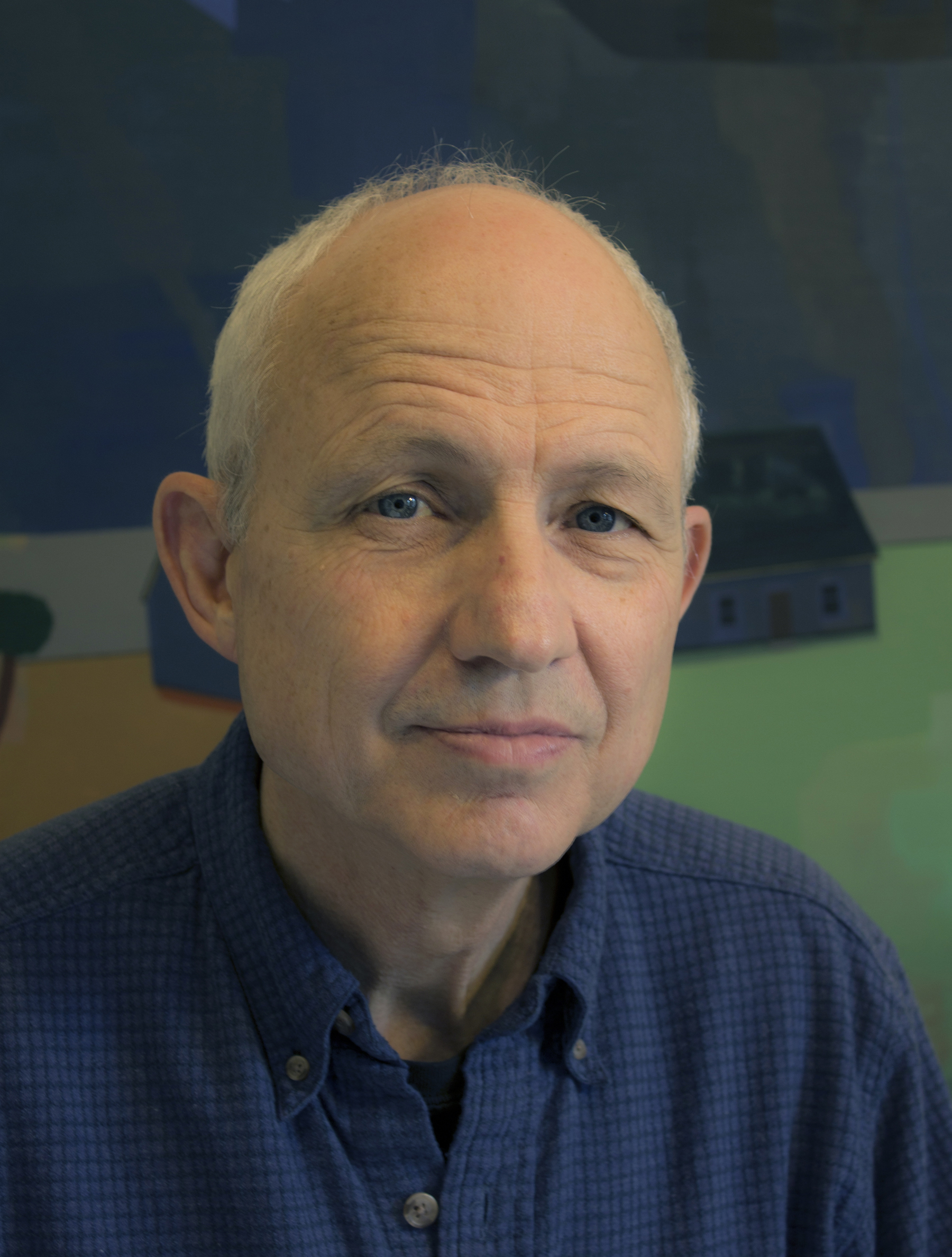 David Hornung is a painter and collage artist whose work has been widely exhibited in the US and UK. He is the author of Color: A Workshop for Artists and Designers (Laurence King Pub Ltd.), a textbook that has been translated into six languages and is used in art schools and private studios around the world. David has held teaching positions at Indiana University, Skidmore College, The Rhode Island School of Design and Adelphi University. He is represented in Woodstock by the Elena Zang Gallery.
Artist Website: davidhornung.com
Classes:
19./27. Collage Workshop (7 days) (Session 3 and Session 4)
---
Michael James
Southington, OH
Michael James lives and maintains a studio in Lincoln, NE. From 2005 to 2020 he chaired the Department of Textiles, Merchandising & Fashion Design at the University of Nebraska–Lincoln (UNL), where he held the Ardis James Professorship and taught graduate courses in the area of quilt studies and textile design. His textile art is included in the collections of the Museum of Arts & Design in NYC, the Baltimore Art Museum, the Racine Art Museum, the Newark Museum, the Mint Museum, the Indianapolis Museum of Art, the Shelburne Museum, and the Renwick Gallery of the Smithsonian American Art Museum (DC), among others. In 2015 the Renwick Alliance for Craft honored him as a Master of the Medium in textiles, for lifetime achievement, and he is the recipient of the Luminaries Award from the Fuller Craft Museum (2011), the Outstanding Research and Creative Activity Award of the University of Nebraska system (2009), the Nebraska Arts Council's Governor's Arts Award (2008), and an Honorary Doctorate of Fine Arts from the University of Massachusetts at Dartmouth (1992), his undergraduate alma mater. His work is represented exclusively by Modern Arts Midtown in Omaha, Nebraska.
Artist Website: www.michaeljamesstudioquilts.com
Classes:
4./11. Independent Study (7 days) (Session 1 and Session 2)
---
Susan Lenz
Columbia, SC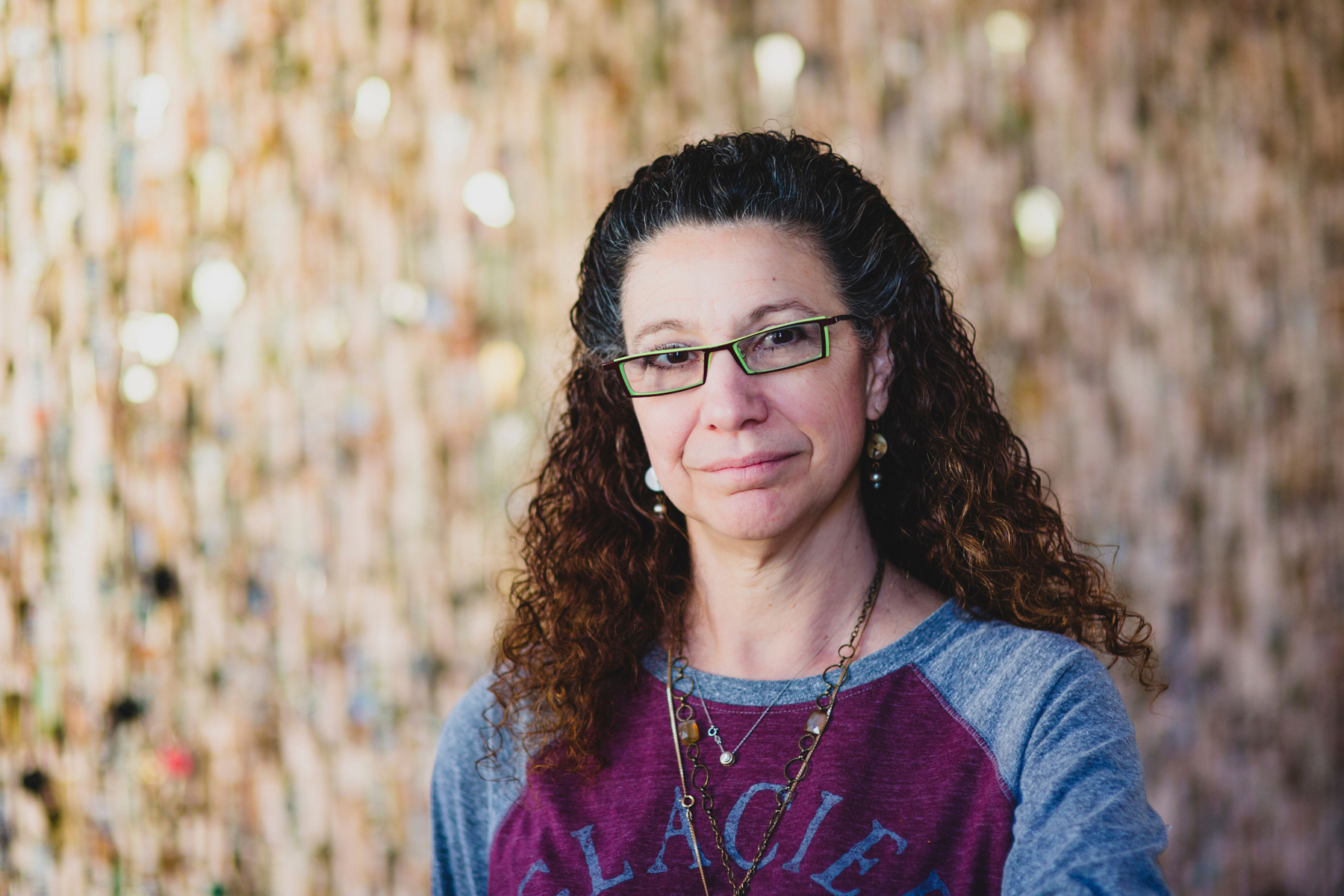 Using needle and thread for self-expression and heat-activated processes, Susan works reflects her passion for historic buildings, especially stained glass windows and the colors and eco-friendly ideals of Friedensreich Hundertwasser, a 20th century Austrian artist and architect. Susan's work is regularly accepted into national and international juried exhibitions. She is a professional level member of Studio Art Quilt Associates. Her work has been part of the Philadelphia Museum of Art and Smithsonian Craft Shows. Susan is represented by the Grovewood Gallery in Asheville, NC.
Artist Website: www.susanlenz.com
Classes:
20. HOT (Session 3)
28. One Woman's Trash Transformed (Session 4)
---
Jeannette DeNicolis Meyer
Portland, OR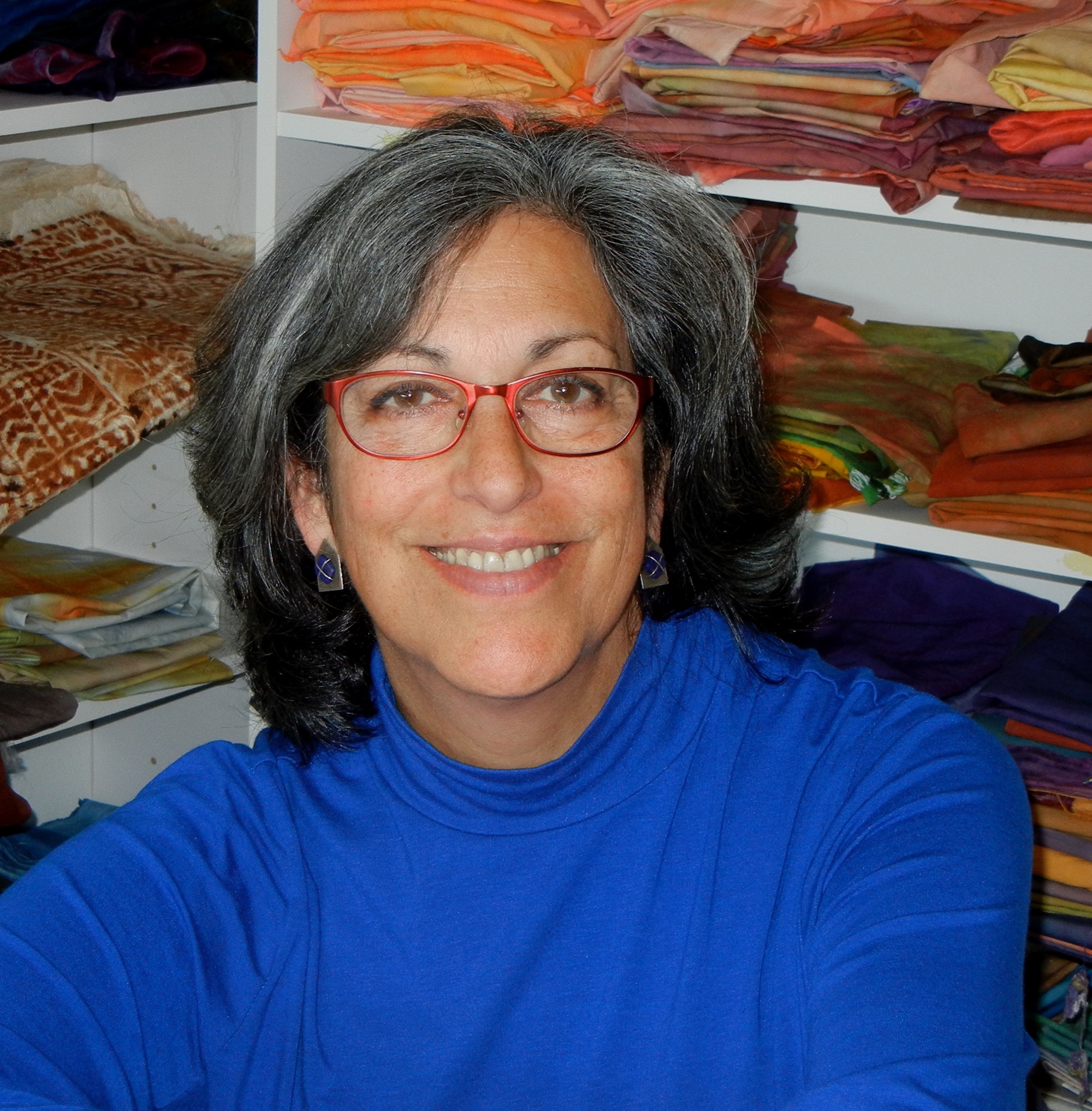 Jeannette DeNicolis Meyer lives and make quilts in Portland, Oregon, where she taught in the Studio School at the Oregon College of Art and Craft for more than ten years. Her work has been shown in museum and solo gallery shows in the US and overseas and is held in public, corporate and private collections. She has served as a juror or curator for fiber arts exhibits and her work is included in books providing an overview of the studio art quilt movement, including 500 Art Quilts and The Art Quilt. She is the co-editor of Speaking in Cloth: 6 Quilters, 6 Voices and has written feature articles about contemporary fiber art for magazines in the US, the UK, Australia and New Zealand. She has been awarded art residencies at home and abroad and has lectured and taught workshops across the US and in New Zealand, Australia, and Canada. Jeannette views her teaching career as a creative extension of her studio work, bringing her decades of design experience, fascination with the art process, and passion for encouraging the development of unique voices into the classroom.
Artist Website: www.jdmeyer.com
Classes:
21. Sheer Play: Painting, Designing and Constructing with Translucent Fabrics (Session 3)
29. Fabric Books: Combining Text and Textiles (Session 4)
---
Pat Pauly
Rochester, NY

With a passion for sharing her work and methods of making art, Pat Pauly teaches workshops that are always fast paced, energized, and fun. A sought-after lecturer and teacher in contemporary fiber arts, Pat Pauly demonstrates her wealth of knowledge from decades of working in design. Her work, recognized nationally and internationally, evokes natural forms that are bold and graphic. Her art quilts have been featured in numerous publications and exhibitions. With workshops that focus on design and technique, she helps students to know when to apply the rules, and when to toss them out. Pat Pauly's studio is in Rochester, New York.
Artist Website: www.patpauly.com
Instructional Videos: https://piecesandresistance.blogspot.com/search/label/video
https://piecesandresistance.blogspot.com/2020/06/how-i-soda-soak-fabric.html
Classes:
5. Start with Dark (Session 1)
12. Make It & Break It (Session 2)
22. Just Silkscreens (Session 3)
---
Maria Shell
Anchorage, AK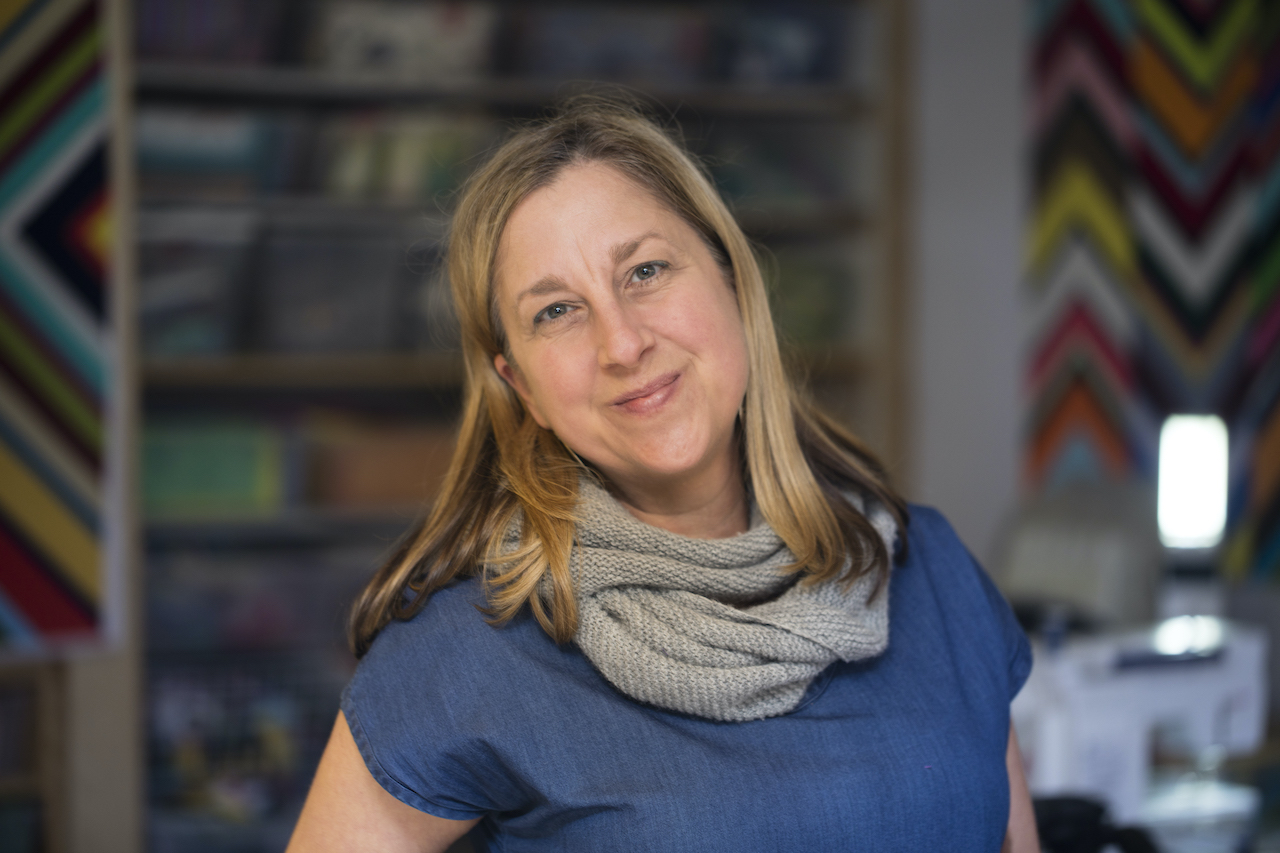 Maria Shell's work is grounded in the tradition and craft of American quilt making. She strives to take the classical components of a traditional bedquilt and manipulate them with the hope of creating surprising combinations of pattern, repetition, and color for the viewer.
Maria is the recipient of a Sustainable Arts Foundation 2011 Winter Award, a Rasmuson Foundation Project Award and two Rasmuson Fellowships (2009, 2013, 2017). She has had several solo and small group shows including fiber at the Fitton Center for Creative Arts in Hamilton, Ohio, Right Lines & Circles at the Ormond Beach Memorial Art Museum and Gardens in Ormond Beach, Florida, Line + Shape at the Hello Stitch Studio in Berkeley, California, and The Pieced Canvas at the Visions Art Museum in San Diego, California. Her most recent solo exhibition is Off the Grid which will be on view at the Shelburne Art Museum in Shelburne, Vermont from May—October 2022. Her first book Improv Patchwork—Dynamic Quilts Made with Line & Shape was published in 2017. You can see more of Maria's work on her website or learn more about her process by visiting her blog.
Artist Website: www.mariashell.com
Classes:
6. On the Grid—Structure as a Visual Aesthetic (Session 1)
13. Three Points—A Triangle Workshop (Session 2)
---
Kevin Womack
Forest, VA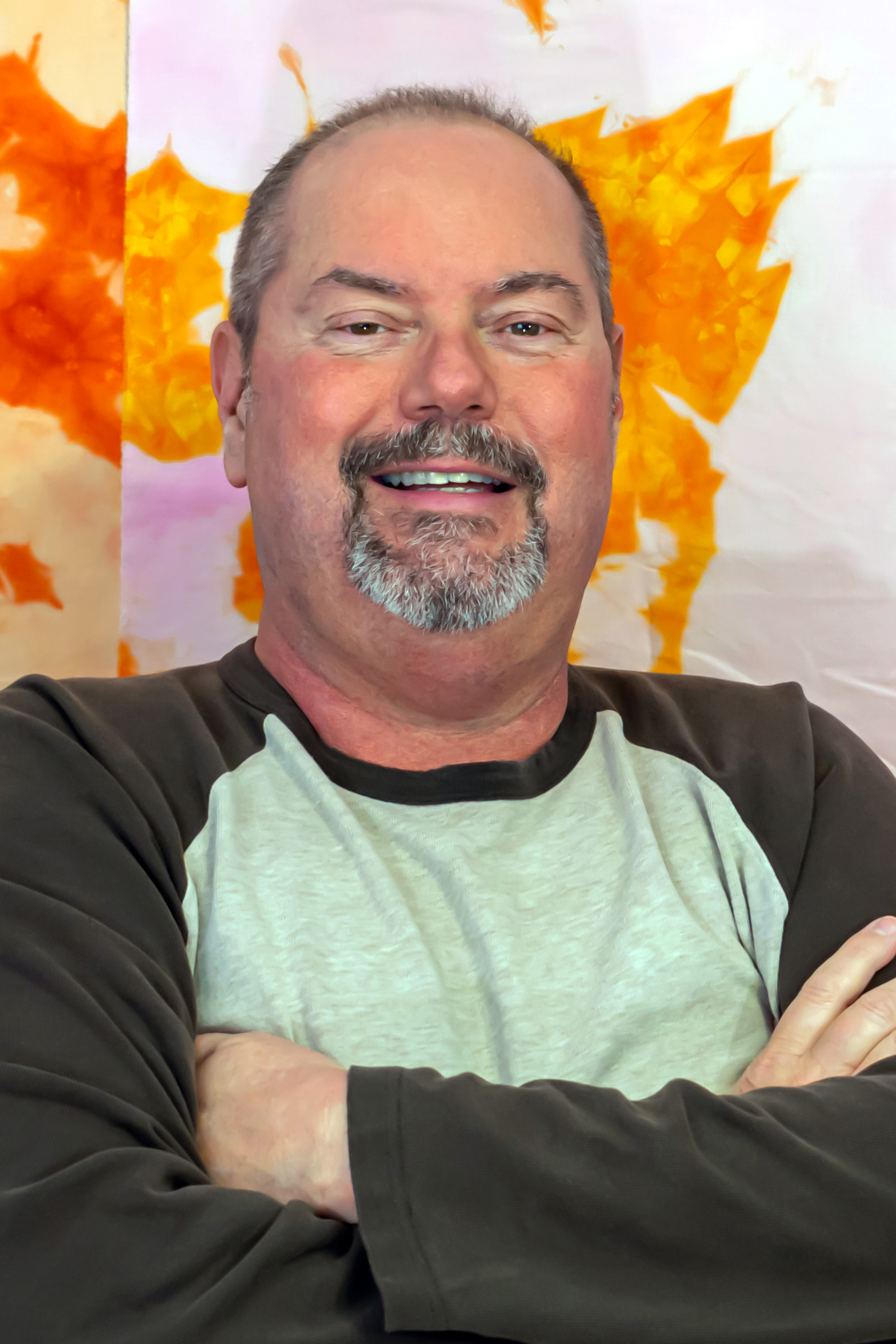 Kevin Womack is a textile artist living in Lynchburg, Virginia. In 1986, he was introduced to quilting by his maternal grandmother. Having always loved the legacy of family quilts, he decided to have her teach him the tradition. He was hooked from the first stitch and continues producing quilts and quilt art today. Kevin is passionate about hand dyeing and patterning fabrics with surface design techniques. His experiments produce a line of unique fabrics and clothing that he exhibits and sells.
Artist Website: www.KevinWomackArt.com
Classes:
7. Mark as Muse (Session 1)
14. Surface Design Shuffle (Session 2)
---