QSDS 2023 Teachers
Clare Murray Adams
Southington, OH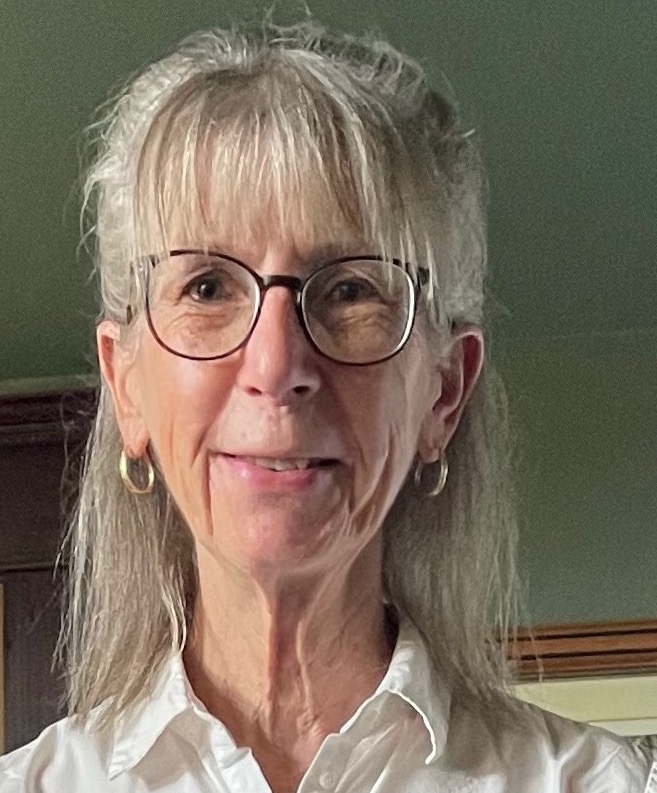 Clare Murray Adams is a studio artist and workshop teacher living in rural Southington Ohio. With a background in contemporary quilting Clare's work now centers around mixed media collage in its many forms, on both paper and fabric as well as using encaustic wax and collagraph printing techniques. Clare was awarded a residency at the Jentel Foundation in Wyoming in 2005. Her exhibits include two acceptances to Quilt National, exhibits in Canada and Tokyo, Japan, as well as several one person shows in Ohio, South Carolina, Michigan and California. Clare was also invited to exhibit in the Third Encaustic Invitational Exhibit held in Tucson Arizona. Her quilts and collages are in many private collections. Publications include Masters: Collage, Fiber Arts Now, Studio Visit vol.five, Signatures, the Art Journal Collection, and Anderson Creative Annual Catalog.
Artist Website: www.claremurrayadams.com
Classes:
1. Collage with Stitch (Session 1)
7. Collage with Stitch (Session 2)
---
Lisa Binkley
Madison, WI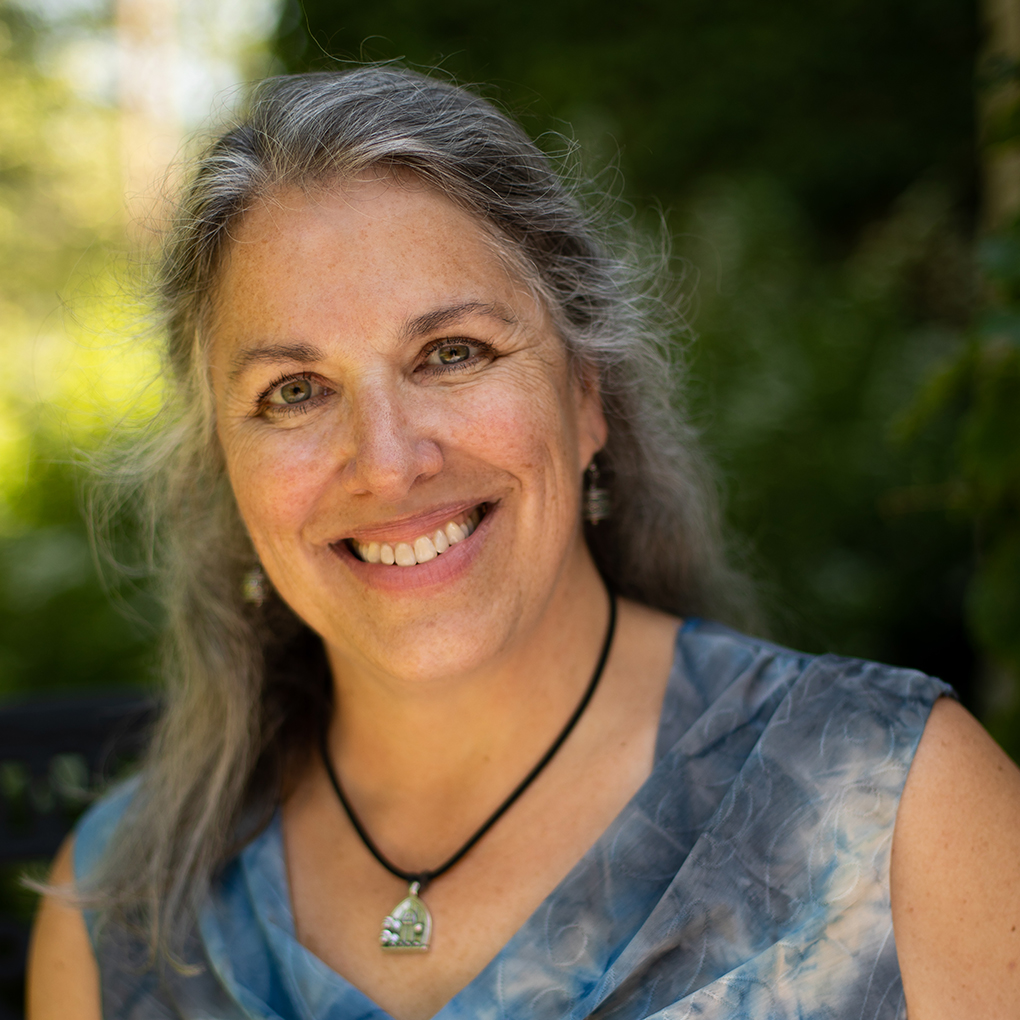 Lisa Binkley has had a life-long passion for working with fabrics, threads, beads, and her hands, and she has maintained an active fiber art studio since 2000. Lisa has taught fiber art workshops throughout the U.S. since 2007. Her award-winning artwork has been selected for national and international exhibitions including those of the American Quilters' Society, the International Quilt Association, CraftForms, Crafts National, QSDS, Wisconsin Artists Biennia, and many others. Lisa and her artwork have been featured on local and national television and in internationally distributed books and magazines. Her art is represented in public, private, and corporate collections. Lisa loves sharing her passion for fiber art and beads through her artwork, classes, and lectures. She and her husband, artist Ed Binkley, have two young-adult children. Lisa and Ed live in the woods of Madison, Wisconsin with their big fluffy dog.
Artist Website: www.lisabinkley.com
Classes:
2. In the Boro Spirit (Session 1)
8. Hand Embellishment with Beads & Embroidery Thread (Session 2)
---
Rosalie Dace
Durban, South Africa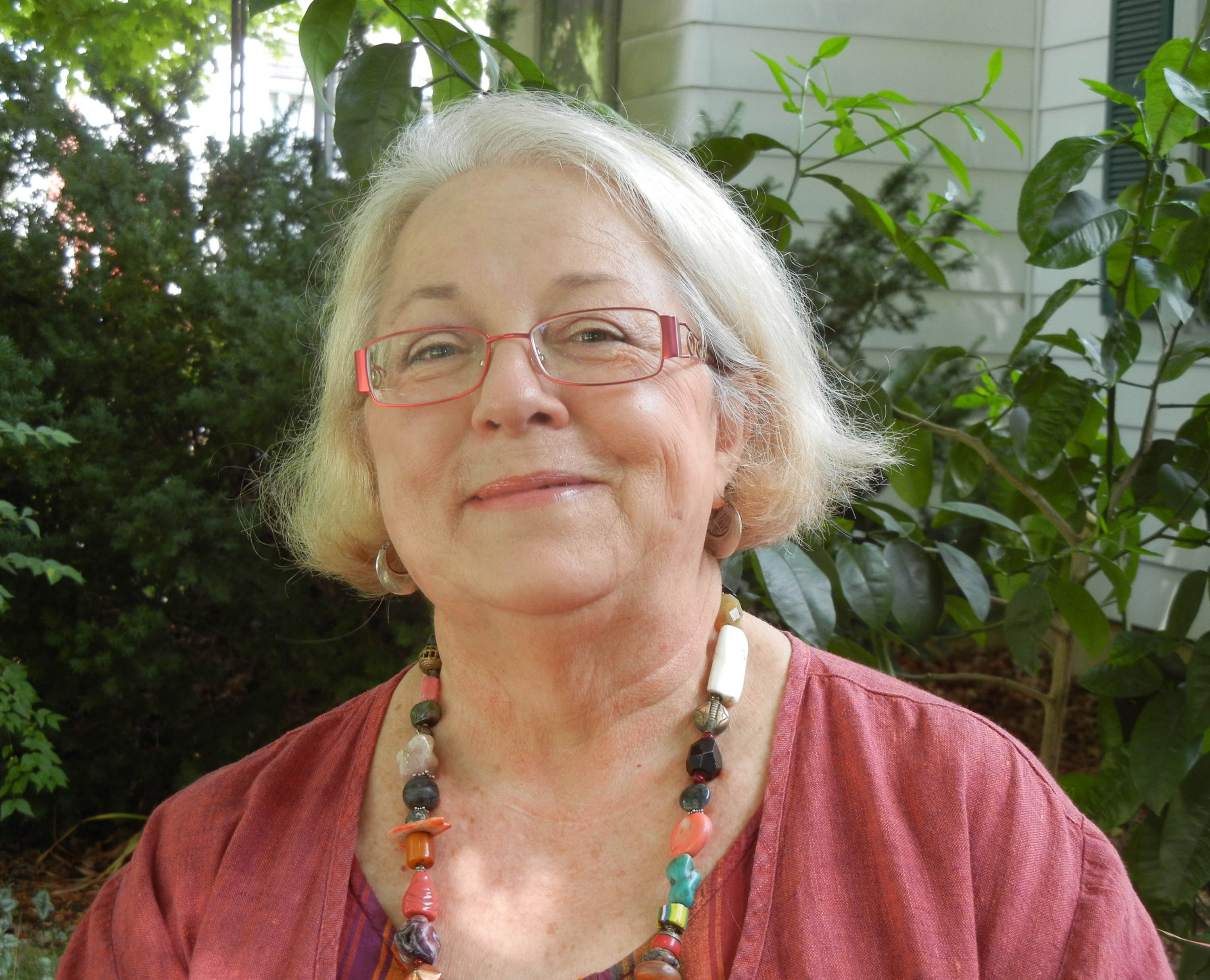 I am a textile artist, quiltmaker, embroiderer and teacher with a passion for colour, pattern and texture. With a background in art and education, I have studied, stitched, taught, traveled, exhibited, judged, and juried nationally and internationally for 40 years, and I am still learning and loving it. As a teacher, my aim is to imbue my students with confidence and the excitement, possibilities, and challenges of creating art in fabric and fiber. I guide them in the direction of their interest. In a non-threatening, supportive environment, to create more than they thought possible. As a judge I look for the best work submitted. I am excited by work that has visual impact, is technically sound, with evidence of the artist's own voice, resulting in the indefinable "wow" factor. I acknowledge work, whether traditional or contemporary, that offers the viewer, the art form, and the tradition good integrated overall composition.
Artist Website:www.rosaliedace.net
Classes:
3. The Thinking Eye (Session 1)
9. Signs and Symbols (Session 2)
14. Concept to Quilt (Session 3)
20. Branch Out (Session 4)
---
Jane Dunnewold
Kyle, TX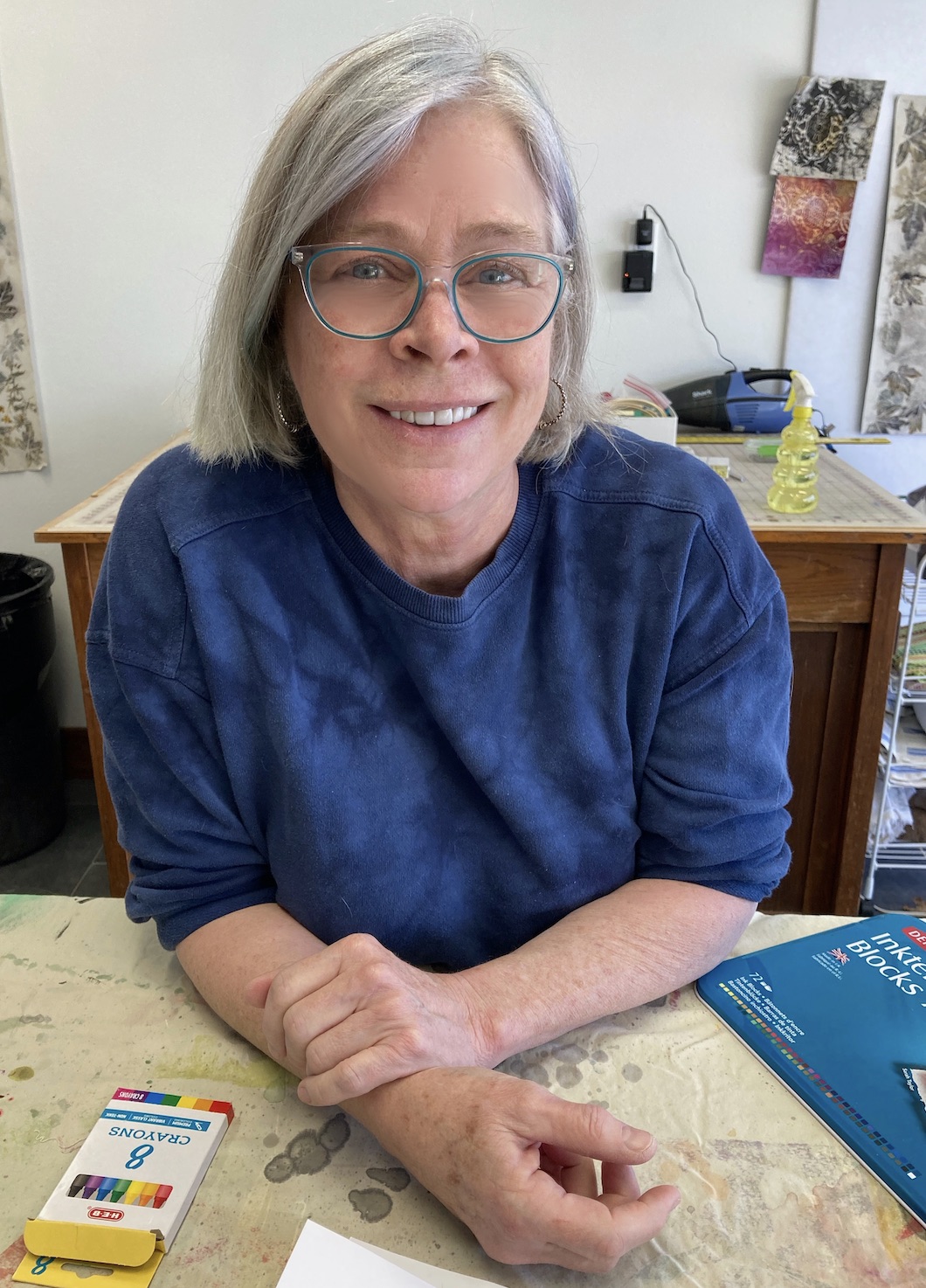 Jane Dunnewold teaches and lectures internationally, and has mounted numerous solo exhibitions, including Inspired by the Masters (Texas Quilt Museum (2018) and the National Quilt Museum in 2019. A second mixed media series featuring re-purposed quilt blocks and gold leaf was exhibited at the McNay Art Museum in San Antonio, Texas (2017) and at the Armory Art Center in West Palm Beach, FL. Her work won Best of Show in the exhibition Timeless Meditations (Tubac Art Center/2013). She is a recipient of the Quilt Japan Prize, and Gold Prize at the Taegue (Korea) International Textile Exhibition. The San Antonio Art League named Dunnewold Artist of the Year for 2019. In 2020 her archives were acquired by the International Quilt Museum in Lincoln, Nebraska. In 2022 her work was featured in the prestigious QuiltFolk magazine.
Instructional Videos: https://www.youtube.com/watch?v=iU9R4L42czk
Classes:
4. Independent Study (Session 1)
10. Independent Study (Session 2)
15. Inspired by Archetypes: Discovering Imagery for Your Work in a New Way (Session 3)
---
Deborah Fell
Urbana, IL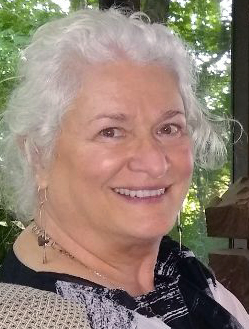 Deborah Fell is a full-time studio artist committed to the quilt medium. She is a professional member of the SAQA and Art Quilt Network. Deborah's art focuses on abstract, organic shapes while using surface treatment such as dyeing and painting fabric, photography and reclaimed materials and mark making. Deborah obtained a Master's degree from Northern Illinois University as well as a fellowship at Northwestern University. Artist Residencies have included the Mendocino Arts Center in California, and the Vermont Studio Center. Art exhibit openings in South Africa in 2014, Holland in 2015, and France and Cape Town in 2017, continue to strengthen Deborah's art visibility at the international level. Deborah was recognized internationally when she was awarded the Quilts Japan Prize in 2018 from Visions Art Museum in San Diego. International exposure continues with the acceptance into Quilt National 2021, with a Juror's Choice award. Furthering her international visibility, Deborah is scheduled to teach in Australia in 2023.
Artist Website: www.deborahfell.com
Instructional Videos: https://www.facebook.com/deborahfellartquilts/
https://www.mendocinoartcenter.org/artists-speak-1/artists-speak
Class:
16. Mindful Mixed Media & Art Quilts (Session 3)
21. Tag You're It (Session 4)
---
Valerie Goodwin
Tallahassee, FL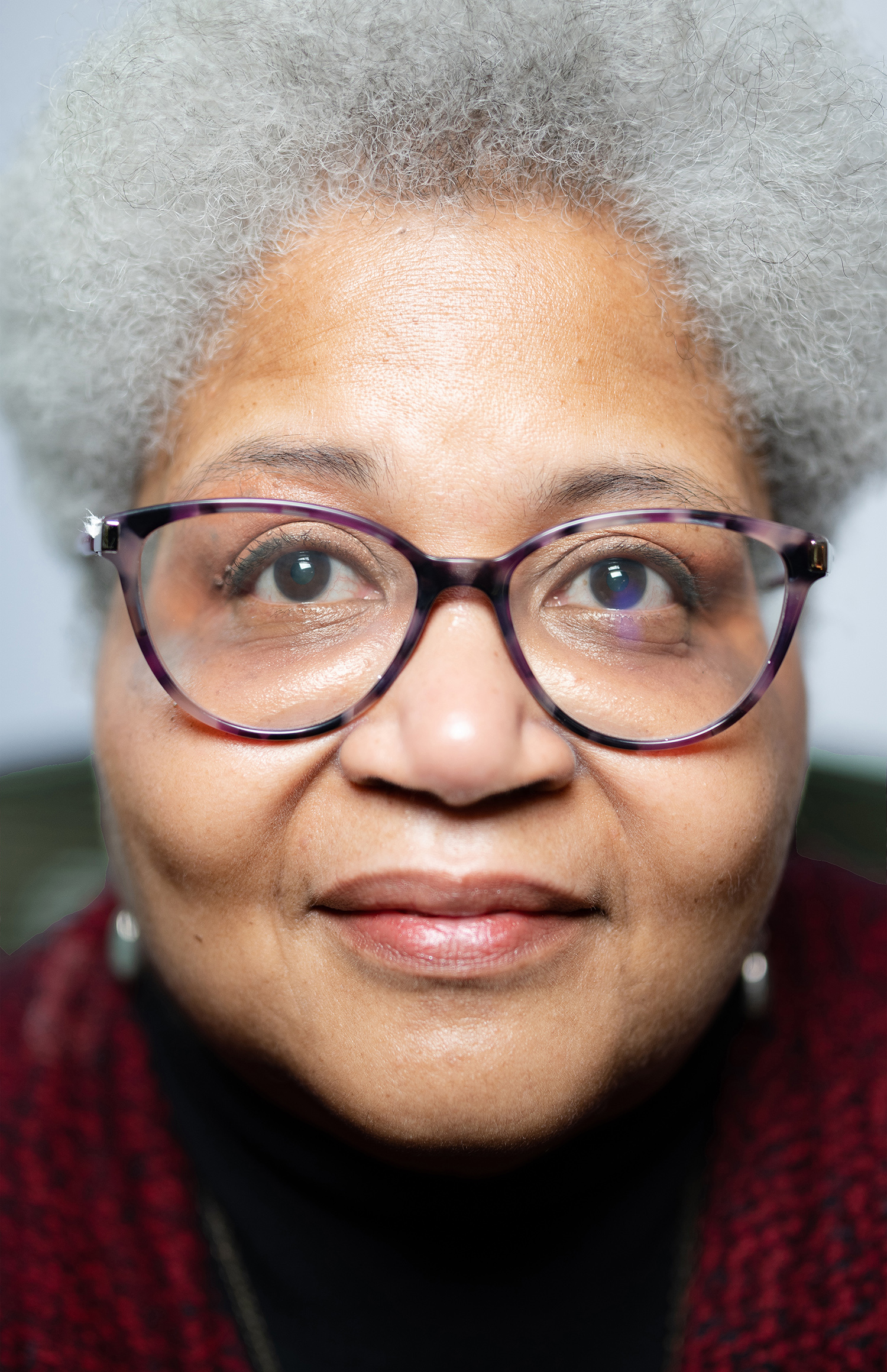 Valerie S. Goodwin is a mixed media fiber artist and architect whose works of fine art are included in museum and private collections. Most of her work is inspired by a love of aerial views of landscapes and cities. Many of her quilts are based on maps. Goodwin's art has moved through various stages from traditional quilting to an interest in abstract expressionism and, currently it is inspired by real and imaginary landscapes and cities. In some cases, her work shows an architectural sense of space with an archaeological perspective. In others, the network of the city and its built form is more prominent. These compositions work on several levels, from close up and far away as if one was looking at it from above. She received degrees in architecture from Washington University and Yale University. Her award winning work has been widely published and exhibited. She also lectures and gives workshops nationally and internationally. For over 26 years, she taught architectural design at Florida A & M University. Her book, Art Quilt Maps: Capture a Sense of Place with Fiber Collage-A Visual Guide is widely available.
Instructional Videos: hhttps://vimeo.com/702253796/f45a8a9b1c
https://vimeo.com/702250931/553b11fb48
Classes:
17. Light & Lacy (Session 3)
22. Monoprinted Map Collage (Session 4)
---
Deborah Griffing
Sunbury, OH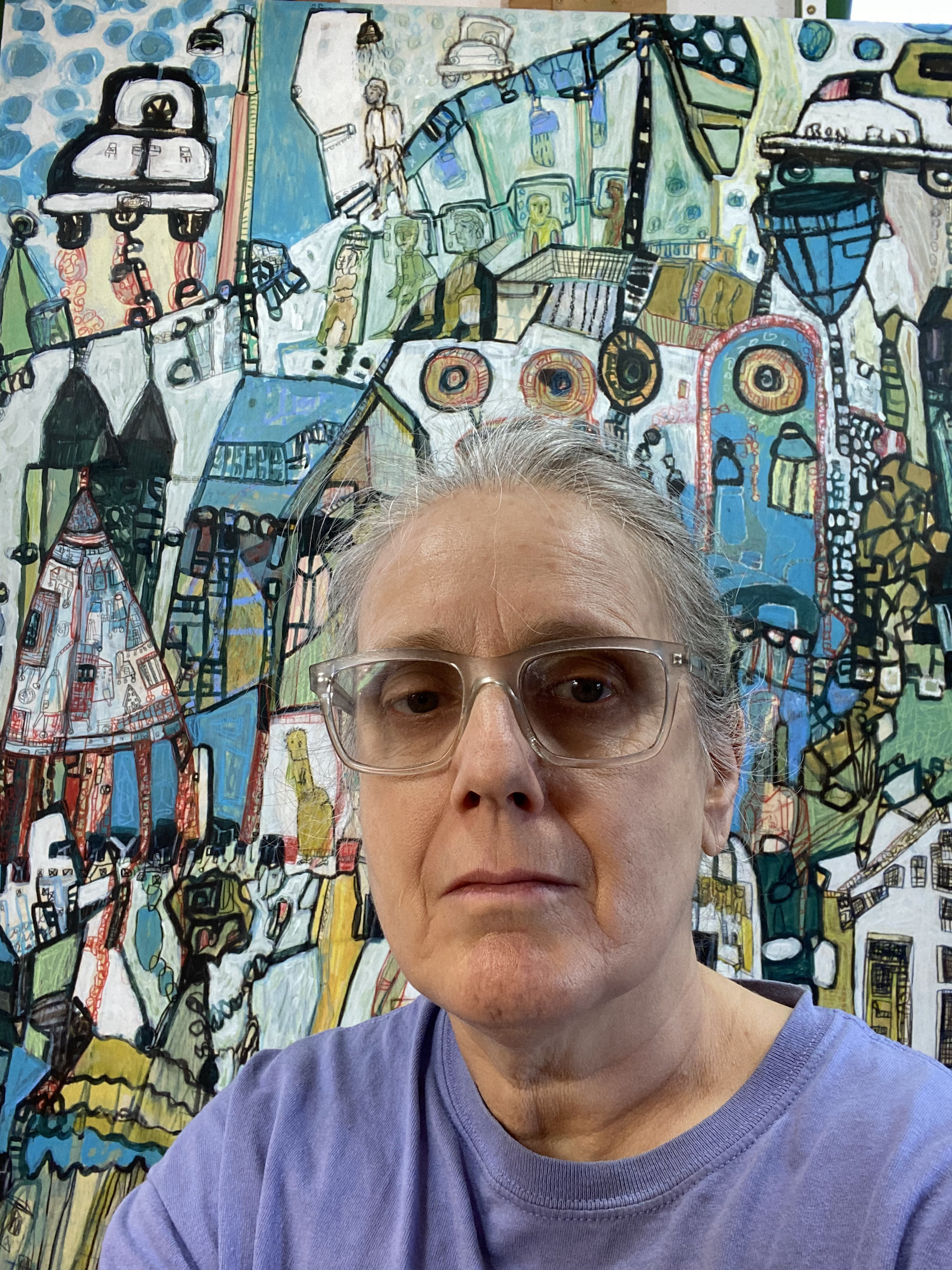 Deborah Griffing has two degrees from The Ohio State University: a Bachelor of fine Arts in ceramics and Master of Fine Arts in painting. She has been a visiting lecturer at OSU in the Fine Arts Program and has taught through the Ohio Arts Council As a Resident Artist in the Artist in Education program. Through this program, Deborah worked at Passion Works Studio in Athens, Ohio, where she made art dolls in collaboration with artists with developmental differences. In 2005 Deborah joined Goodwill Columbus to develop an art studio based on the model of Passion Works Studio. The Goodwill Art Studio & Gallery is now a recognized arts program providing income and support for many artists with disabilities and other barriers. Deborah has shown her work in many galleries including The Dairy Barn Arts Center, the Vern Riffe Gallery, The Zanesville Museum of Art, and the Cultural Arts Center of Columbus. Deborah has won various awards for her work including the prestigious Ohio Arts Council Individual Fellowship in 2002 and 2013, 2020. She is published as a featured artist in the book, Cold Wax Medium, Rebecca Crowell and Jerry McLaughlin. Her work is included in the Permanent Collections of The Greater Columbus Convention Center and the Hilton Hotel Tower in the Short North, Columbus Ohio. She has been a keynote speaker at: The Cold Wax Academy 2022, The Quilt Surface Design Symposium, 2016, The Columbus Cultural Arts Center, 2015, and The Ohio State University, Urban Arts Space, 2013. When she is not creating and teaching art with individuals with and without disabilities, she works in her studio at home.
Instructional Videos: https://www.youtube.com/watch?v=VzTG2As7v2s
Classes:
5. Industrial Felt: Stitching, Drawing & Building (Session 1)
11. Layered Surfaces: Drawing, Painting, Printmaking & Collage (Session 2)
---
Becky Hancock
Covington, KY
I have always loved and been fascinated by beads, buttons, baubles, embellishments and shiny , sparkly stuff! I would make jewelry from found objects and scrap jewelry, then sell them from my front porch to the neighborhood kids. Even though I wanted to become a marine biologist I was always consumed by making things with artsy-craftsy kinds of materials. So after realizing that I didn't have the love I needed for the math classes required for an MB, I succumbed to the world of Arts and Crafts, got a BS in Recreation Therapy from ASU and taught the world that you could work through any problem in your life as long as you took time to "Get Your Crafty On!"
In 1994 I opened St Theresa's Textile Trove with my sister, Terrie Mangat. We incorporated this philosophy into our mission statement!! We have heard many of our beloved artists and creative souls say that their "soul was saved" at St Theresa's"! So come---get your Mojo into Bodacious Gear!!
Classes:
12. Beadify Your Universe (Session 2)
---
Paula Kovarik
Memphis, TN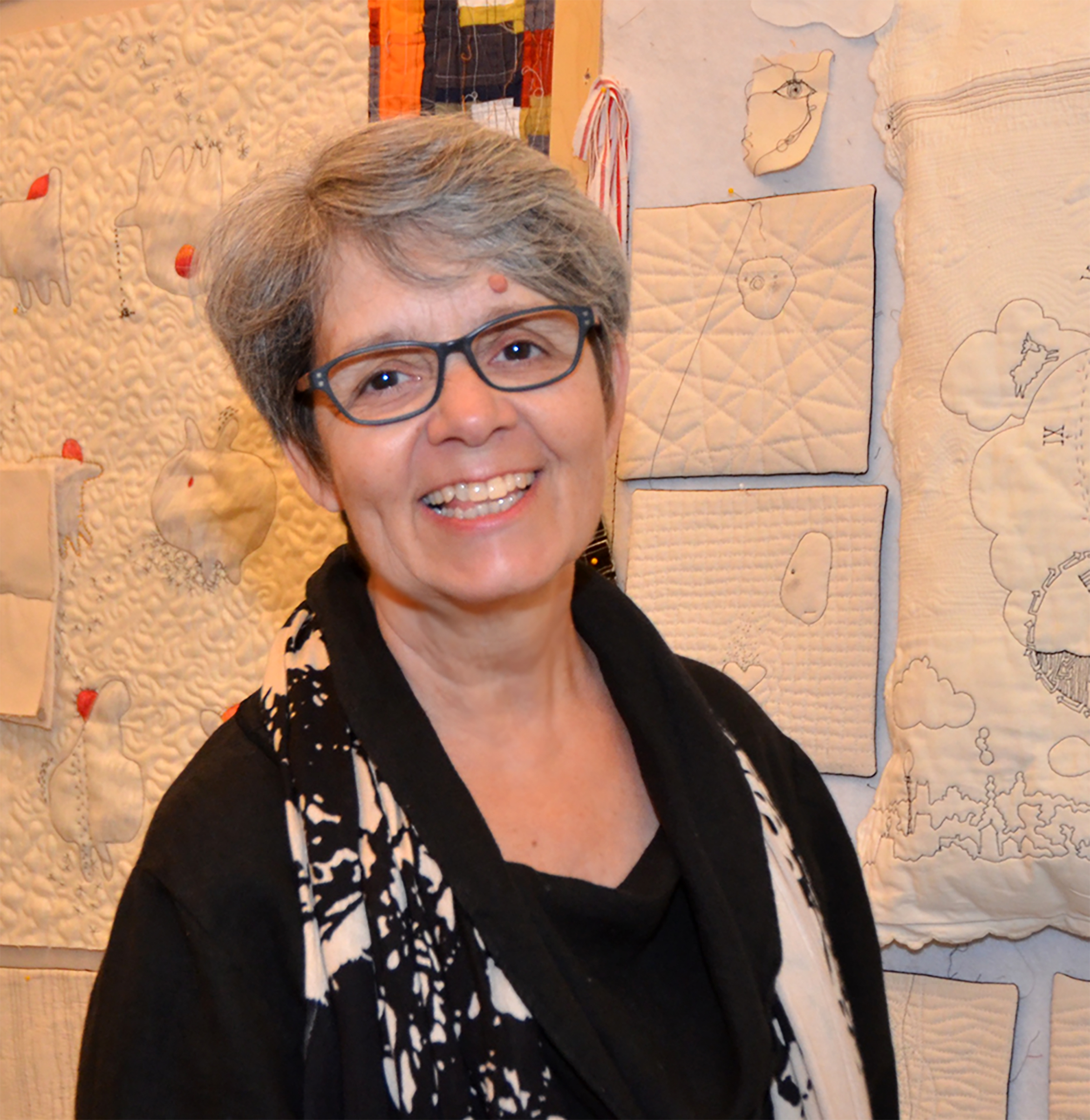 After thirty years as a graphic designer Paula Kovarik has time now to pursue her art. She received her degree in design from Southern Illinois University. Her work has been shown in national and international shows devoted to the art of the quilt.It has been collected by the International Quilt Museum, Memphis International Airport and the Memphis Urban Art Commission. She has been profiled in American Craft, Fiber ArtNow and Art Quilting Studio magazines. Paula lives and works in Memphis, TN as a full-time artist.
Artist Website: www.paulakovarik.com
Classes:
18. At Play in the Garden of Stitch (Session 3)
23. Gestural Inspiration (Session 4)
---
Maria Shell
Anchorage, AK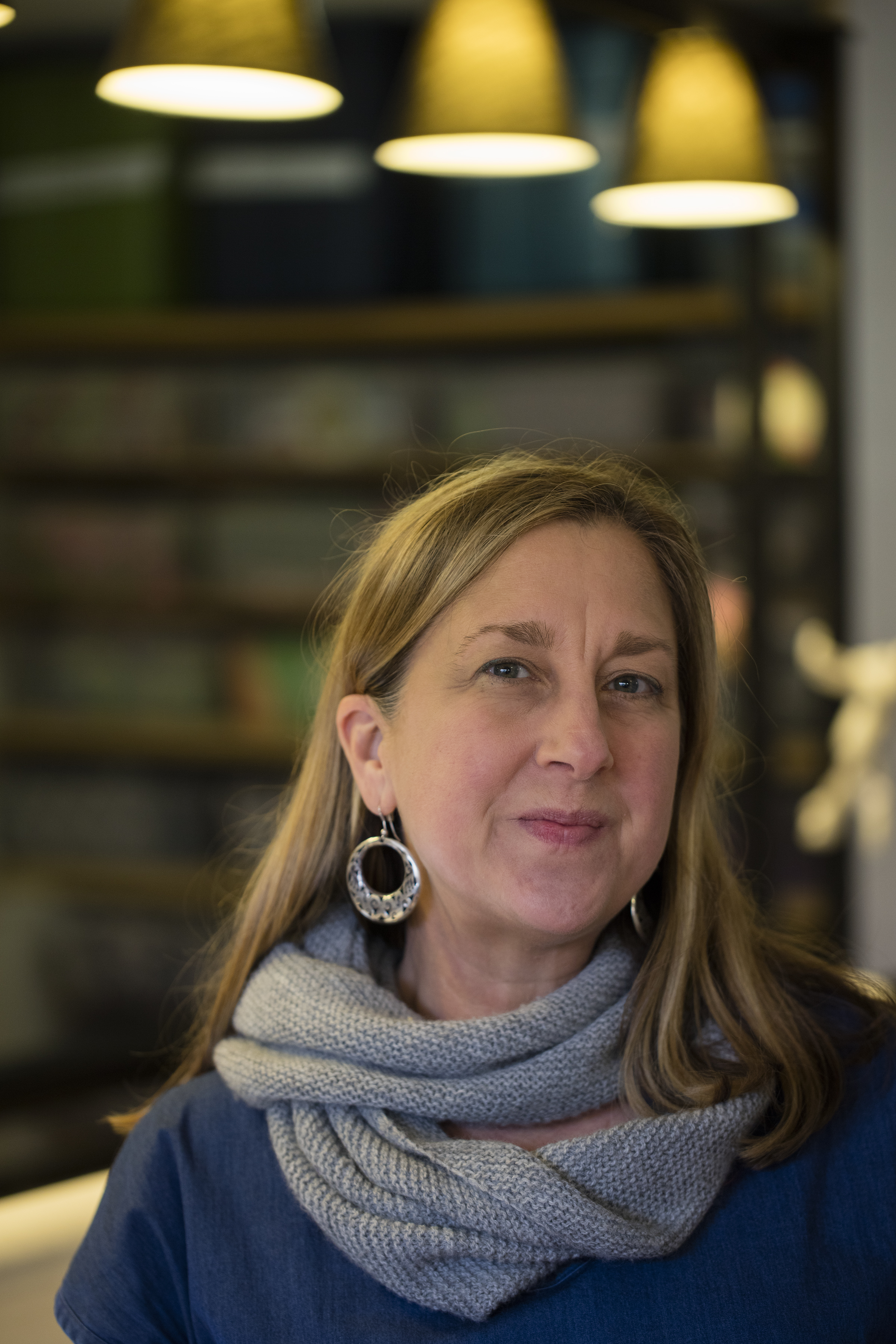 Maria Shell's work is grounded in the tradition and craft of American quilt making. She strives to take the classical components of a traditional bedquilt and manipulate them with the hope of creating surprising combinations of pattern, repetition, and color for the viewer. Maria is the recipient of a Sustainable Arts Foundation 2011 Winter Award, a Rasmuson Foundation Project Award and two Rasmuson Fellowships (2009, 2013, 2017). She has had several solo and small group shows including fiber at the Fitton Center for Creative Arts in Hamilton, Ohio, Right Lines & Circles at the Ormond Beach Memorial Art Museum and Gardens in Ormond Beach, Florida, Line + Shape at the Hello Stitch Studio in Berkeley, California, and The Pieced Canvas at the Visions Art Museum in San Diego, California. Her most recent solo exhibition is Off the Grid which will be on view at the Shelburne Art Museum in Shelburne, Vermont from May—October 2022. Her first book Improv Patchwork—Dynamic Quilts Made with Line & Shape was published in 2017. You can see more of Maria's work on her website and learn more about her process on her blog.
Artist Website:www.mariashell.com
Artist Blog: talesofastitcher.com
Instructional Videos: https://www.youtube.com/watch?v=YarTHxylOjY
https://www.youtube.com/watch?v=xy2bX9CV2To
https://www.youtube.com/watch?v=CDE2oQFj-5A&feature=youtu.be
Classes:
6. Big Botany-Abstraction through Color, Pattern, and Repetition (Session 1)
13. Circle & Curve Sampler (Session 2)
---
Kevin Womack
Lynchburg, VA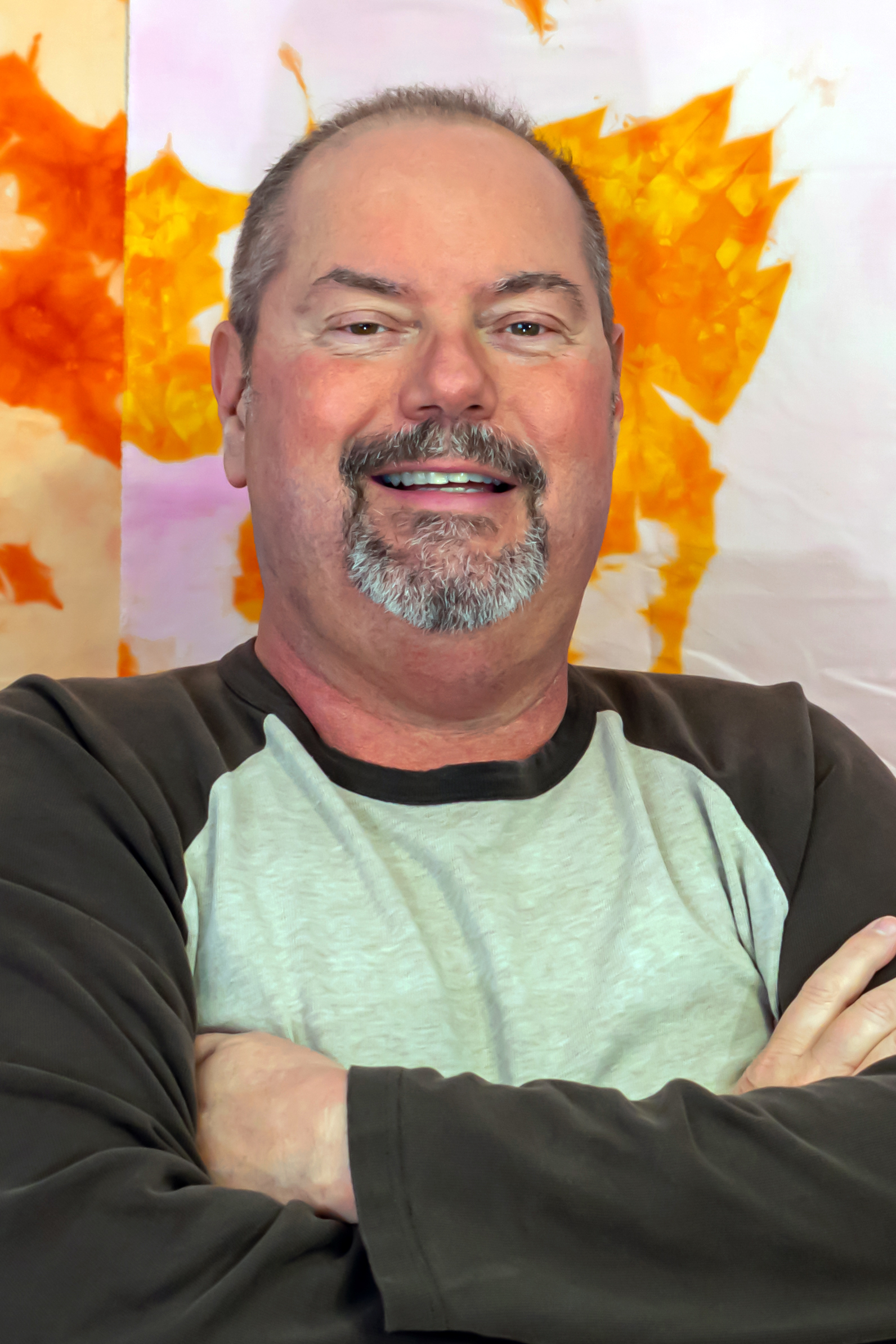 Kevin Womack is a textile artist living in Lynchburg, Virginia. In 1986, he was introduced to quilting by his maternal grandmother. Having always loved the legacy of family quilts, he decided to have her teach him the tradition. He was hooked from the first stitch and continues producing quilts and quilt art today. Kevin is passionate about hand dyeing and patterning fabrics with surface design techniques. His experiments produce a line of unique fabrics and clothing that he exhibits and sells. He was awarded Best in Show for his diptych, Equilibrium, in Quilts=Art=Quilts 2021 at the Schweinfurth Art Center in Auburn, NY. His work has also been included in Quilt National and Quilt Visions. Kevin teaches and lectures nationally.
Artist Website:www.KevinWomackArt.com
Classes:
19. Print & Play (Session 3)
24. Printing Possibilities (Session 4)
---